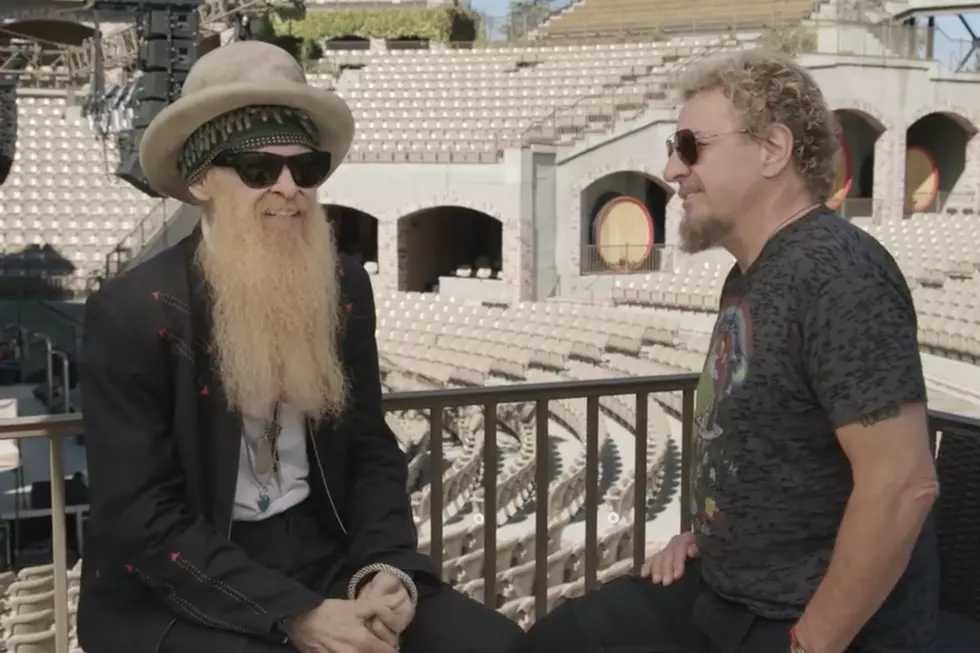 Billy Gibbons and Sammy Hagar Talk About Favorite Blues Artists
YouTube
Sammy Hagar is offering fans a sneak peek at the new season of his Rock & Roll Road Trip with a clip capturing him in conversation with ZZ Top's Billy Gibbons.
In the clip above, taken from the episode premiering April 2 at 9PM ET on AXS TV, Hagar and Gibbons get into a discussion of their favorite blues artists — a subject which, as ZZ Top fans are well aware, Gibbons was only too happy to delve into.
"Folks, if you'll tune in next week, we'll still be on this one," Gibbons quips in the segment, which finds him singing the praises of blues greats like Jimmy Reed, B.B. King and Albert Collins. And veteran artists aren't the only ones he has love for — Gibbons made time for another of their best-loved disciples too, referring to Stevie Ray Vaughan as "just a tremendous interpreter of that great art form."
Lacking enough time to get into all their favorites, Gibbons and Hagar do an entertaining job of skimming the surface, after which Gibbons sums up his attitude by adding, "I think we all owe a little bit of something to these guys that paved the way. ... Every so often you can't help it — that bluesy influence sneaks right in there."
"It's kind of different. People say that it's a reality show. It is a reality show, because it is unscripted, but it's really a lifestyle show. You'll see what these rockers do. I dig into them," says Hagar. "I'm getting personal with everyone. It is not about their career; very little about their career."
Masterpieces: The Very Best Albums From More Than 100 Classic Rock Acts
More From 96.5 The Walleye