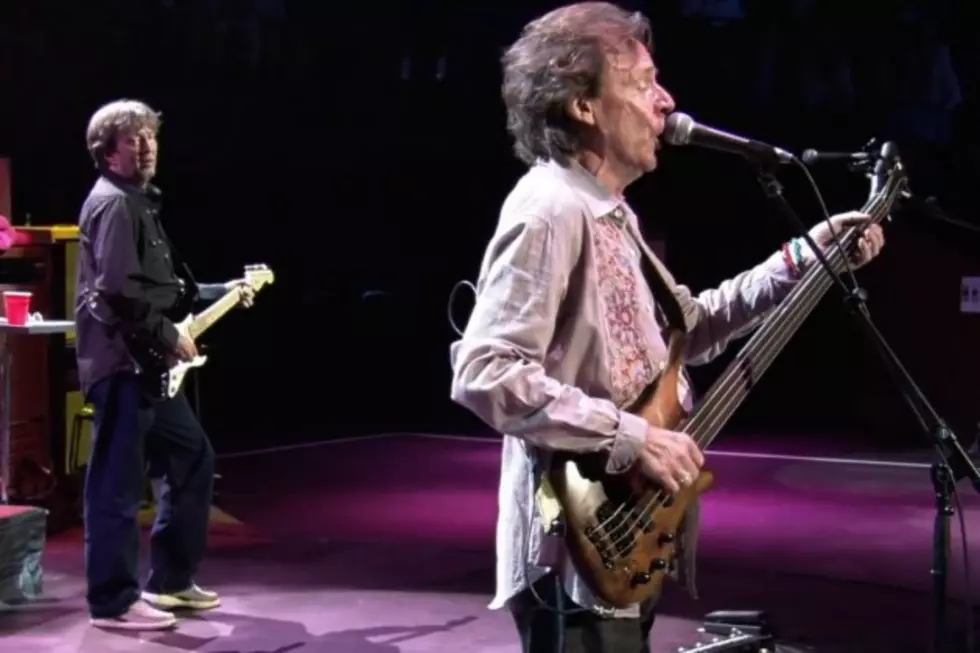 Eric Clapton Shares Jack Bruce Tribute Song 'For Jack'
YouTube
Clapton paid tribute to Bruce's life and legacy in the hours after learning of his death, posting a brief Facebook note that reads in part, "He was a great musician and composer, and a tremendous inspiration to me." On Clapton's official site, a page was quickly posted offering a few biographical details and a detailed rundown of some of his major musical works, as well as the multiple occasions the two shared stages and studio time, both in and out of Cream.
Clapton also posted a brief acoustic instrumental track in honor of Bruce, simply titled 'For Jack'; we've embedded it in this post. Short, sweet and altogether lovely, it offers with music sentiments that Clapton -- and many of Bruce's loved ones -- must find too difficult to put into words right now. You can listen to it below.
The news of Bruce's passing came courtesy of his own official site, where a short message from his family was posted reading, "It is with great sadness that we, Jack's family, announce the passing of our beloved Jack: husband, father, granddad and all round legend. The world of music will be a poorer place without him, but he lives on in his music and forever in our hearts." Liver disease, a problem that had plagued Bruce for years, was reportedly his cause of death.
More From 96.5 The Walleye