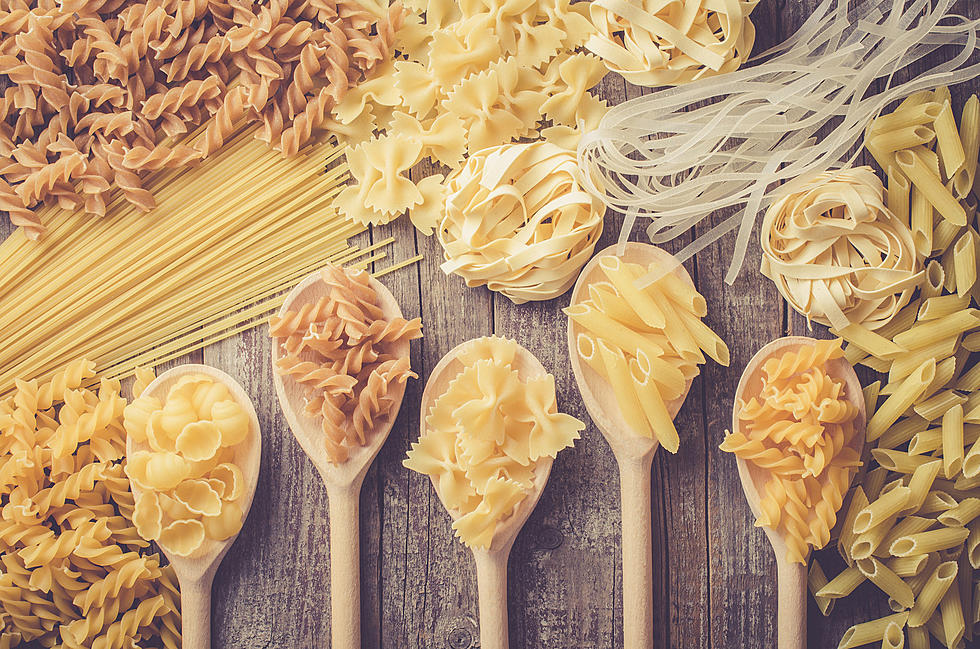 In Honor of National Pasta Day, Which Dish is North Dakota's Favorite?
LeszekCzerwonka
National Pasta Day is coming up this weekend!
Coming up on Sunday, October 17, it is National Pasta Day. In honor of the carb-loving holiday, Shane Co. did a little study to find out each state's favorite pasta dish. With all the amounts of lasagna I was forced to choke down growing up, my guess would be that lasagna is our state's favorite. But Shane Co.'s study found otherwise.
What is the most popular pasta dish in North Dakota?
According to the jewelry company's study, the most popular pasta dish in the entire nation is simple Fettucini Alfredo with a whopping 14 states loving the dish. But alfredo is also not North Dakota's favorite pasta dish. Can you take a wild guess as to what it is? You may be surprised to find out that our state's favorite pasta is Tortellini!
There is a strange and perverted legend about the creation of Tortellini.
I do not eat much Tortellini (I am more of an angel hair pasta girl), but I decided to look up the history of North Dakota's favorite pasta. The tortellini was allegedly inspired by the goddess of love. Actually, it was inspired by one specific body part.
According to Barilla, there is a legend that Venus' belly button inspired the creation of tortellini. The pasta company's website tells a story of how Venus and Zeus ate and got drunk at a tavern after battle. One thing led to another, and the two decided to spend the night together.
One particular innkeeper took notice of Venus and Zeus' friskiness. Barilla's post goes on to claim that an innkeeper decided to follow and peep on Venus and Zeus. All he could see through the keyhole he was watching from was Venus' naval. After seeing such a vision, the innkeeper reportedly rushed to the kitchen to create the Tortellini.
What is your favorite pasta dish?
CHECK IT OUT: See the 100 most popular brands in America
More From 96.5 The Walleye