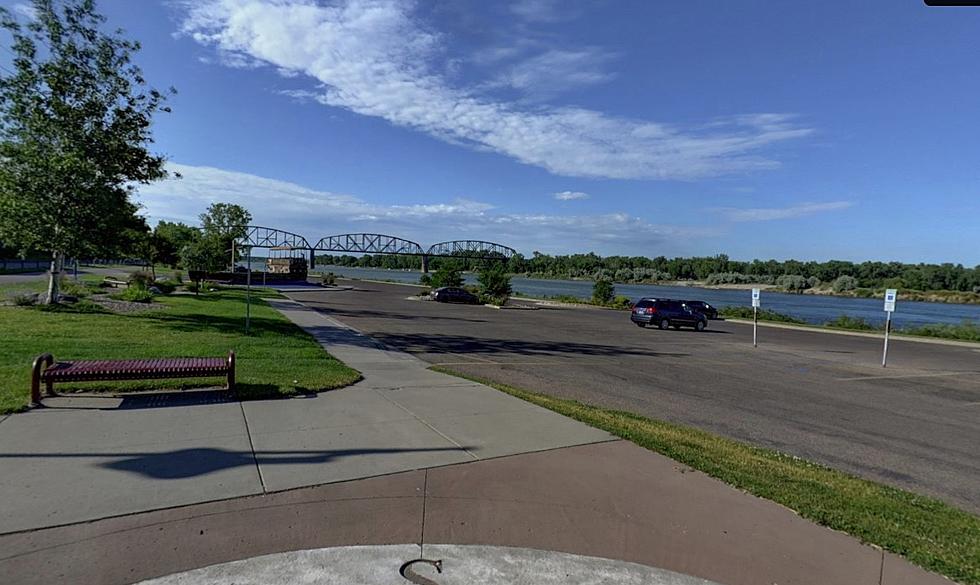 Bismarck PD Asking For YOUR Help With A Shooting Last Night
Google Maps Screenshot
The Bismarck Police Department is investigating a shooting that took place last evening in Bismarck.
Police are looking into a shooting that allegedly happened at Keelboat Park on River Road.  Officers were called to the area looking for a person shooting at someone on a motorcycle.
According to a press release obtained from Bismarck PD, around 9:10 pm officers responded to Keelboat Park and spoke with numerous witnesses who saw a man exit in a truck and fire rounds at a 20-year-old female on a motorcycle.  The female was not directly hit but did suffer minor injuries.  Investigators are following up on numerous leads to identify the alleged shooter.
Here's what the alleged shooter looks like.
The shooter is described by witnesses as an adult man with darker skin and facial hair, but the description was difficult to obtain due to the man wearing a dark-colored hoodie with the hood up and tightened.
Additionally, he was a passenger in the late 2000s to early 2010s, dark blue Ford F-1500 extended cab, with North Dakota plates that was driven by a female.  Witnesses were unable to get a good description of the female driver.
After using this park to launch my boat several times this spring, I can tell you it seems to attract a sketchy crowd.  I know I witnessed a rather large fight of mostly teen-aged kids, that seemed to have a lot of underage kids drinking.
Bismarck Police are asking the public for information that could help with this case.
Witnesses can call the investigations section at (701) 223-1212 or, anonymously by downloading the Bismarck Police Department app, visiting https://www.tip411.com/tips/new?alert_group_id=21828 or texting BISPD and your tip to 847411.
North Dakota's Top 10 Most Dangerous Cities For 2023
More From 96.5 The Walleye