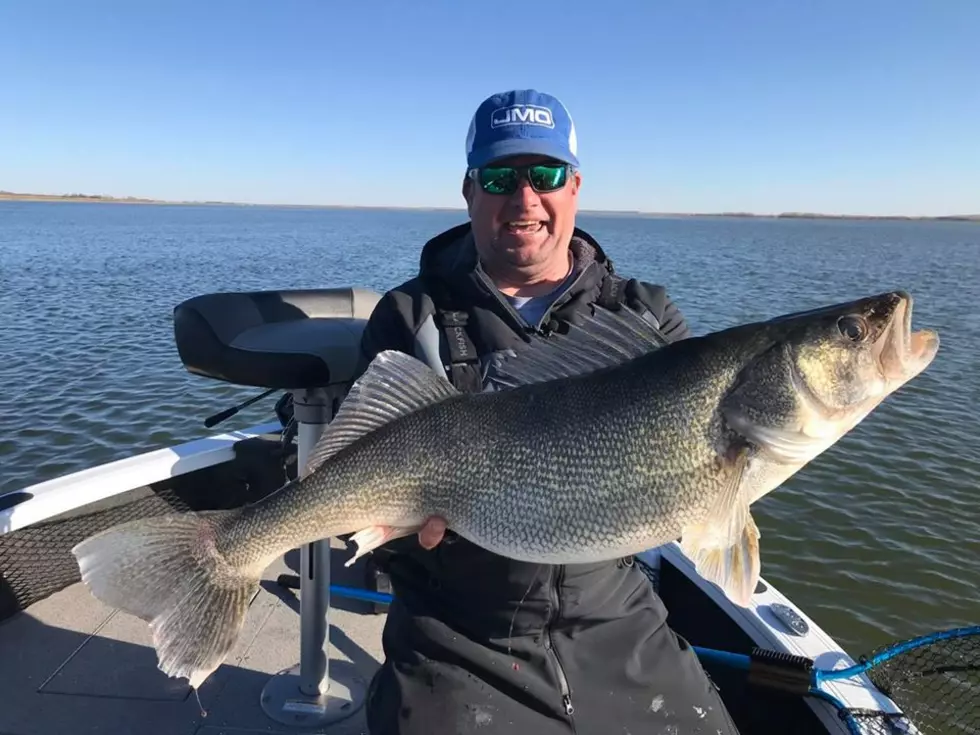 Jason Mitchell May Have Caught State Record Walleye Today
Photo credit Jason Mitchell Outdoors
I just blogged this morning how I thought the state record Walleye could be caught on the Missouri sometime this week, with the big females getting ready to spawn.  As it turns out it may have been caught in a matter of hours, rather than days.
Jason Mitchell, television host of the very popular outdoor show "Jason Mitchell Outdoors" says he caught a Walleye this morning on the Missouri south of Bismarck that may have surpassed the state record of 15lb's 3 oz by Neal Leier of Bismarck in May of 2018.
Jason's fish measured a whopping 34 inches.  To give you an idea how big that is, Tom Volk's 16lb 9oz Walleye that was disqualified as the state record last year for allegedly being "foul hooked" was only 32 1/2 inches.
So why did Jason not weigh the fish and put his name in the record books?  He said in his facebook post that he forgot his digital scale and didn't want to kill the fish unless he knew for sure the fish was a state record.  So he released the potential state record Walleye. Pretty incredible thing to do.
You'll be able to catch Jason Mitchell Outdoors on the radio on Super Talk 1270 here in Bismarck coming soon.
---
My Top 10 Outdoor photos of 2019!  Rick Rider