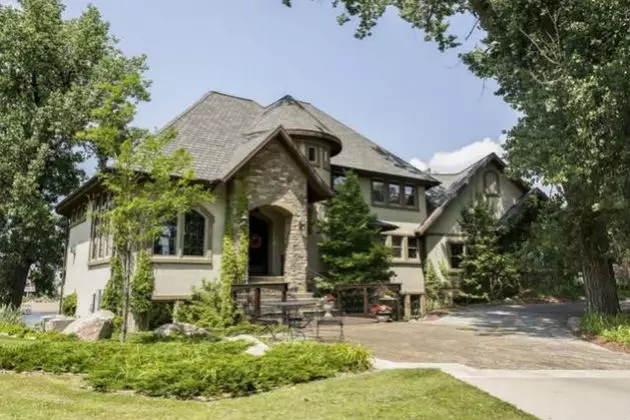 One of Mandan's Most Expensive Homes Is Currently for Sale [PHOTOS]
Patrick Koski, Trademark Realty via Zillow
If you're lucky enough to win the Powerball jackpot Wednesday night, January 13th, your first purchase could be one of Mandan's most expensive homes, which is currently on the market.
The house, according to Zillow, is located at 4810 Lakewood Dr SE and it could be yours for the bargain-basement price of $2,779,900.
What will nearly $2.8 million buy you? Here's the description of the home from Zillow:
This exquisite, rare, SINGLE FAMILY HOME located on the shoreline of the LAKEWOOD development with water access, comprises of 8,717 square feet, featuring grand proportions, soaring ceilings, and a magnificent layout, ideal for entertaining and luxurious living alike for any family or empty nester. This home was thought-out through every detail and every room throughout the construction phase, from the interior design to the layout, detailed in every ultra high-end product in each and every room, nothing was left to chance. The home was designed for a family of 5 but could meet many other needs. The house also features an INDOOR SPORTS COURT, theatre room, 4 STALL GARAGE, outdoor sports court, boat dock, outdoor patios and an upper level hot-tub deck, all on a quite setting, but still within city limits. THIS IS A MUST SEE! As this home is 10 years ahead of it's time, there are just too many upgrades and features to list.
Here's just a few of the features that come with this mansion on the water:
Attached Garage
Basketball court
Deck
Dock
Finished Basement
Fitness Center
Patio
Sports Court
Wondering how much your monthly mortgage payment would be? According to Zillow, you're looking at a little over $10,000 a month.
Want to see more? Check out the pictures below!
You can learn more about this house via realtor Patrick Koski's official website HERE.
More From 96.5 The Walleye