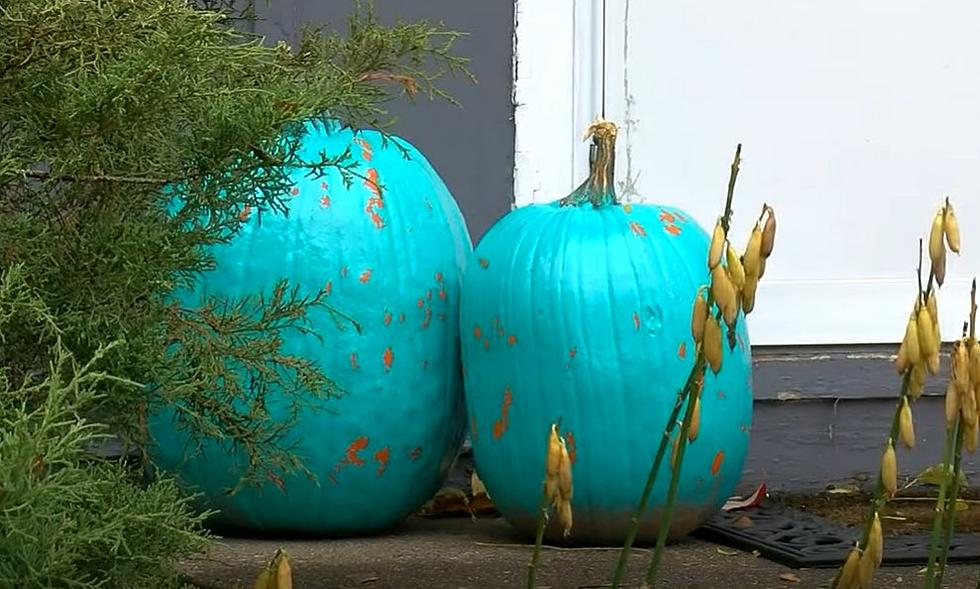 Have You Seen Teal Pumpkins In ND During Trick or Treating?
WTOL11 YouTube Channel Screenshot
Have you ever run into teal pumpkins while trick or treating?
Either on a doorstep or being held by some young trick-or-treater?  Well, as it turns out, there's a reason for the color swap from orange to teal.
According to FARE, this is a message that either the trick-or-treater has food allergies or the house that is passing out treats is giving out "safe" trick-or-treat treats for children who have allergies.
The teal pumpkin project will help parents identify which homes are safe for children who suffer from this affliction.  Trick or Teal is a way for kids to feel included in one of the most exciting times of the year.  So, if you see that teal pumpkin on the porch, parents you know your child will have a safe trick-or-treat option.
Now, if you are passing out treats this year and are wondering where you can find allergy-free food treats?  Try the local health food stores or you can find them on Amazon.  Other options would include stopping by your favorite "dollar" store and picking up Halloween-themed stickers, glow sticks, pencils, or other assorted Halloween items for the kids.
Your trick-or-treat forecast for Bismarck Mandan looks not too spooky.
The long-range forecast says we should see high temperatures will be in the upper 40s during the day.  Winds are expected to be a little on the stiff side from the northwest.  Bundle up the kids and have fun trick-or-treating this year.
To find out more about "Trick or Teal", check out the video below about the subject.  Happy Halloween everybody.
---
SWEET: Here are the most popular Halloween candies
Beautiful North Dakota home found full of dead animals.
More From 96.5 The Walleye