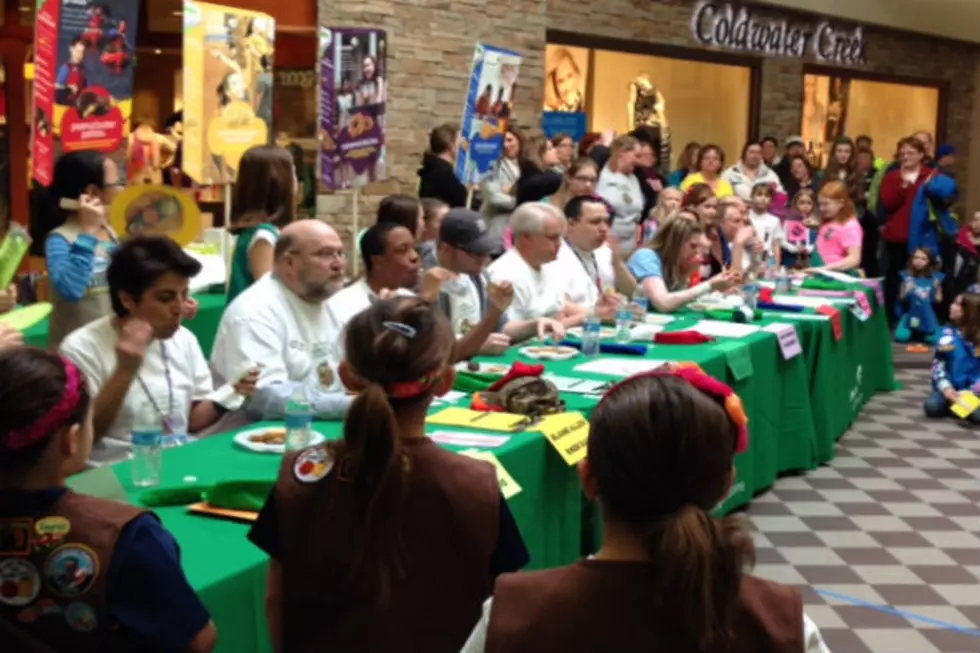 Bismarck 'Stars' Come Out for Girl Scouts Dakota Horizons 2014 Cookie Crunch [PHOTOS]
Townsquare Media-Bismarck
To kickoff the 2014 Girl Scout cookies season, the Girl Scouts Dakota Horizons held their very first Cookie Crunch at the Kirkwood Mall!
Local celebrities, including myself, came out to participate in three cookie-related contests:
The Blindfold Test
The Cookie Launch
The Cookie Crunch
Though I was able to guess all of my cookies correctly in 'The Blindfold Test', I was not the first to finish. 'The Cookie Launch' was even more difficult, with only one of the nine teams able to catch a cookie. 'The Cookie Crunch' proved to be my best event, though I couldn't compete with the cookie-eating prowess of one of my competitors. You can see video of my 'Cookie Crunch' performance below:
No matter what the outcome, the 2014 Cookie Crunch was an absolute blast and I would like to thank Girl Scouts Dakota Horizons for inviting me to be a part of all the fun!
A special thanks also goes out to my Girl Scout assistant, Susanna, who encouraged me to "EAT FASTER!" throughout the Cookie Crunch. We'll get 'em next year!
Check out some photos from the event below: