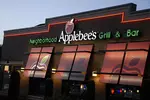 $1 Jolly Dolly Cocktails at Applebee's for December
gettyimages-Frances dean
If there was another reason to celebrate the Holidays!
Applebee's is celebrating the season by offering $1 Cocktails called the Jolly Dolly. These are Vodka based drinks mixed with either cherry or green apple Jolly Rancher mix.
We created a drink to help spread the cheer as friends and loved ones gather together during the holidays," said Patrick Kirk, the company's vice president of beverage innovation in a press release. "The Dollar Jolly embodies the holiday spirit: joy, delight and good times. Oh, and vodka too."
The deal is available through all participating restaurants but ti would make sense to call ahead and see if there is a time limit on them daily. Some Restaurants might only limit it to happy hour. There is no evidence that that is the case in Bismarck though.
The holidays can get so expensive with the gifts, the traveling and all. It's good to know that you can get get a little stress relief for a buck at least. 
More From 96.5 The Walleye