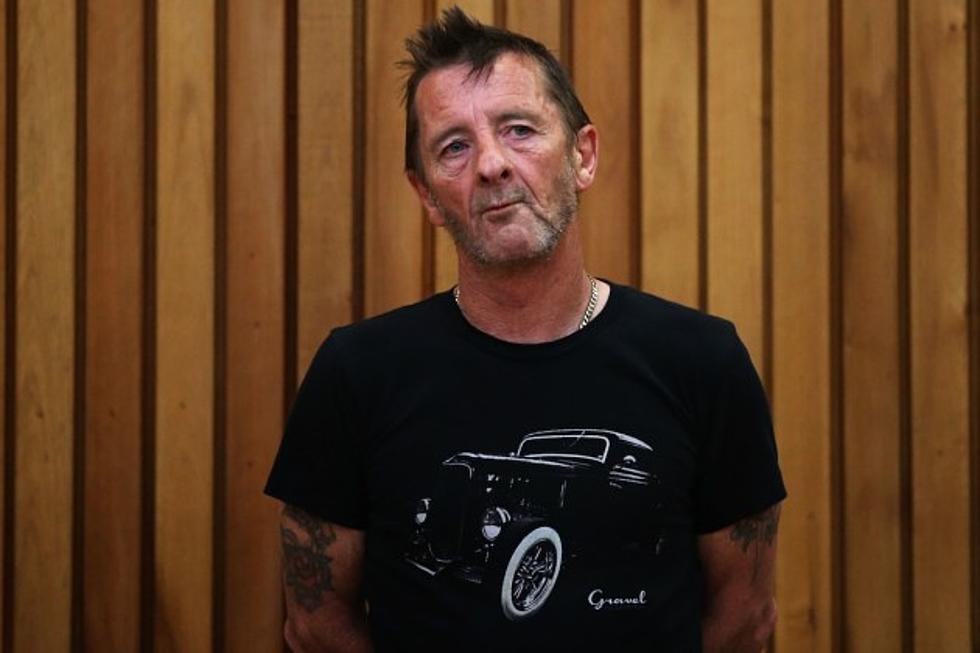 AC/DC Drummer Phil Rudd's Court Appearance Postponed After Lawyer Quits Case
Joel Ford, Getty Images
AC/DC drummer Phil Rudd was scheduled to appear in a New Zealand court on Feb. 10 for his next hearing on charges of "threatening to kill" and possession of marijuana and methamphetamine. However, the appearance has now been delayed until April after his lawyer Paul Mabey withdrew from the case.
Stuff.co.nz reports that the decision was amicable, with Mabey stating, "It's just a professional decision that we have made." Rudd's new lawyer is Craig Tuck.
Rudd was detained late last year, and originally faced a more serious charge of murder for hire. However, that charge was dismissed quickly, but the "threatening to kill" and drug possession charges still remain.
Meanwhile, AC/DC are set to perform at this Sunday's Grammy Awards, with onetime AC/DC drummer Chris Slade rumored to be filling the slot left currently vacant by Rudd.
You Think You Know AC/DC?