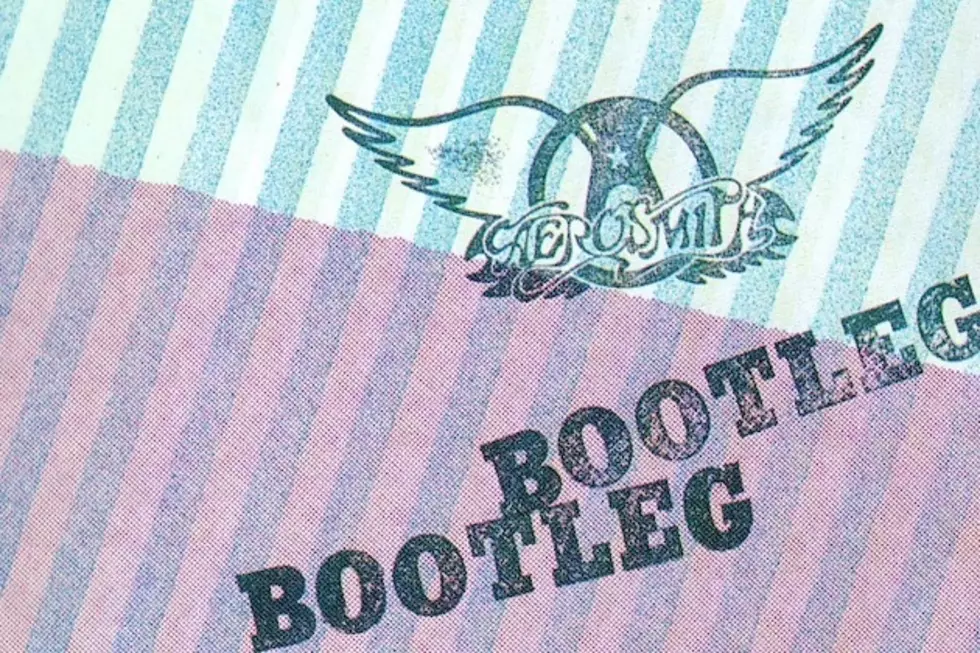 45 Years Ago: 'Live! Bootleg' Presents Aerosmith Unvarnished
Columbia
You could make a strong case that 1978 was the year of the live album. Among the best-known LPs were AC/DC's If You Want Blood (You've Got It), the Band's Last Waltz, Thin Lizzy's Live and Dangerous, and Bob Dylan's At Budokan.
The year also saw the release of Blue Oyster Cult's Some Enchanted Evening, Kansas' Two for the Show, Ted Nugent's Double Live Gonzo, David Bowie's Stage and Jethro Tull's Bursting Out, among others. (Cheap Trick's At Budokan was issued in 1978 in Japan, as well.)
Aerosmith's Live! Bootleg was unique in several ways. Most of the others benefited from meticulous studio fixes, wholesale re-mixing, and even extensive overdubbing before finding their way into record stores. Live! Bootleg lived up to its title with its ugly, nondescript cover art, raw audio fidelity, slapdash song sequencing, and sometimes even sloppy band performances.
READ MORE: Top 10 Aerosmith Songs Never Played Live
Released in September 1978, this surprisingly honest presentation of Aerosmith's late-'70s tours may have been intentional. Or perhaps instead this was the best that could be achieved due to the band's Olympic substance abuse and reckless self-destruction during that time. Either way, no one could argue with the palpable excitement of the results.
Listen to Aerosmith's 'Bootleg' Version of 'Back in the Saddle'
Why Aerosmith's 'Live! Bootleg' Was Messy and Exciting
Unlike many studio-tweaked live albums, Live! Bootleg made no attempt to create a seamless but unrealistic concert experience: audio quality and audience noise vary from song to song, recordings made in massive sheds, tiny clubs and even radio sessions are sequenced indiscriminately, and performances of Aerosmith classics like "Sweet Emotion," "Lord of the Thighs," "Walk this Way" and "Dream On" teeter ever on the brink of sheer genius, total collapse or spontaneous combustion.
To further enhance the "unofficial" live album vibe, Live! Bootleg includes slovenly renditions of "Back in the Saddle," "Toys in the Attic" and "Last Child," where Steven Tyler sounds like a strangled chicken. The LP also features an uncredited "Draw the Line" that crops up unannounced at the tail-end of "Mother Popcorn," and you can even hear firecrackers pop during "Mama Kin."
It was all one hot mess, but so was Aerosmith in the late '70s. Entertaining, confusing and exciting in equal measures decades later, Live! Bootleg is not only a fantastically entertaining concert reproduction: It's perhaps the most authentic live album of the period.
Listen to Aerosmith's 'Bootleg' Version of 'Sweet Emotion'
The Most Awesome Live Album From Every Rock Legend
Some of these concert recordings sold millions of copies, while others received little fanfare. Still, they remain the best of the best.
Was Aerosmith's 'Night in the Ruts' Doomed to Fail?
More From 96.5 The Walleye