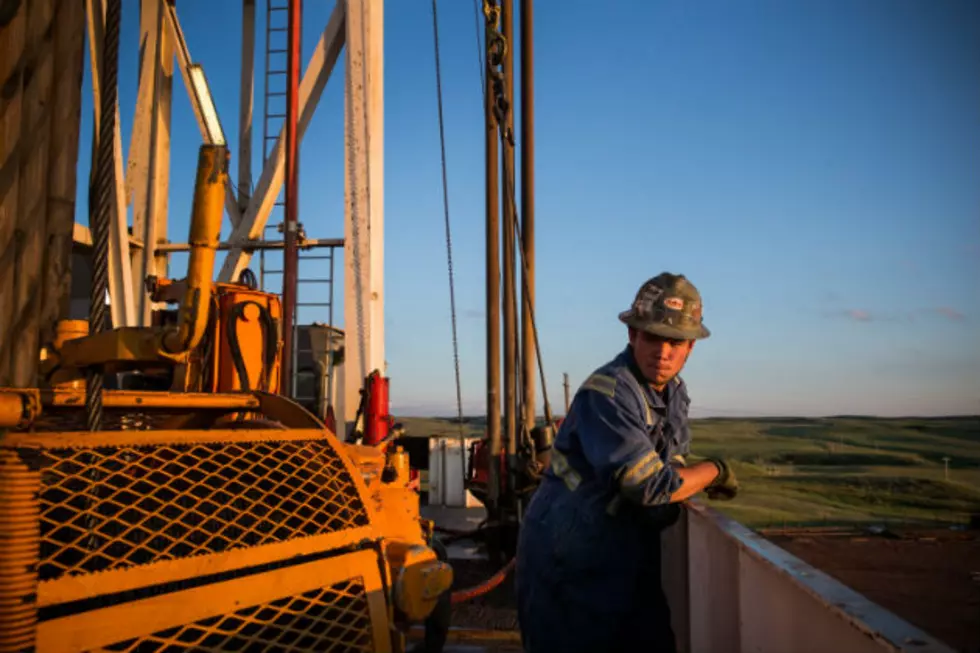 Bakken Oil Giant Set to Cut Thousands of Jobs
Andrew Burton/Getty Images
One of the big names in the Bakken oil industry is set to cut nearly 7,000 jobs by the end of March. 
In an earnings conference call with analysts on Tuesday (1/21), Baker Hughes CEO Martin Craighead said the company plans to lay off about 7,000 workers - nearly 11% of its workforce - due to the nearly 60% drop in the price of crude oil. "While market demand ended up being more resilient in the fourth quarter than many had predicted, the recent declines seen in rig counts will clearly affect results in 2015," Craighead said. "We are taking proactive steps to manage the business through these challenges."
There were no details about where the cuts would occur, but most are expected to take place within the United States. Prices for Bakken crude oil are currently hovering around $30 a barrel. The Bismarck Tribune reports there are currently 750 drilled wells awaiting completion in the Bakken, which is an all-time record. As of last Tuesday, the rig count was 161, down more than 20 since a month ago.
Craighead was candid in expressing his displeasure surrounding the layoffs:
This is really the crappy part of the job, and this is what I hate about this industry frankly. This is the industry, and it's throwing us another one of these downturns, and we're going to be good stewards of our business and do the right thing. But these are never decisions that are done mechanically.
The news of the Baker Hughes layoffs comes only a week after another oil giant, Schlumberger, announced it would lay off nearly 8% of its workforce, or about 9,000 workers.