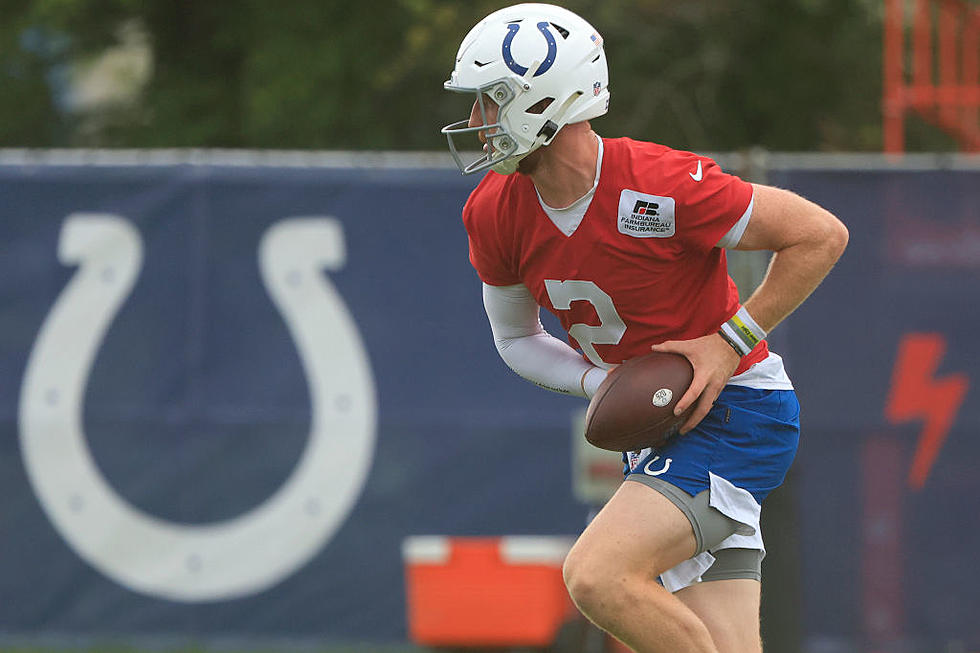 Bismarck's Carson Wentz Is OUT Indefinitely
Justin Casterline/Getty Images
Former Bismarck Century and North Dakota State University star quarterback Carson Wentz has suffered an injury in training camp.
The new Indianapolis Colts signal caller has a foot injury, that happened at Thursday's practice.  It was not known at that time, the extent of the injury, but it looks like it might be a concern.
According to and article on NBC Sports, Carson Wentz is now listed as "out indefinitely". 
This news comes after the Indianapolis Colts traded for Carson Wentz after a disastrous last season in Philadelphia.  Carson was hoping to put the pieces back together with his career, after reuniting with the head coach Frank Reich of the Indianapolis Colts.
Fingers crossed that this injury will not result in any loss time during the regular season.
The Indianapolis Colts felt like they were ready to make a run deep into the playoffs with Carson Wentz behind center.  For now, testing will continue to see how long Carson will actually be out.
It's ironic that I was just in Scheels the other day, and I had a new #2 blue Carson Wentz jersey in my hands.  I started walking off with the jersey to pay for it, but ended up turning around and putting it back.  One of those impulse buys that I almost made.  Super sweet looking jersey and I too am expecting big things from Carson this year.  I sure hope he'll be ready for the regular season.
---
Most Famous Athletes To Go Pro In North Dakota
LOOK: Milestones in women's history from the year you were born
Women have left marks on everything from entertainment and music to space exploration, athletics, and technology. Each passing year and new milestone makes it clear both how recent this history-making is in relation to the rest of the country, as well as how far we still need to go. The resulting timeline shows that women are constantly making history worthy of best-selling biographies and classroom textbooks; someone just needs to write about them.
Scroll through to find out when women in the U.S. and around the world won rights, the names of women who shattered the glass ceiling, and which country's women banded together to end a civil war.
More From 96.5 The Walleye