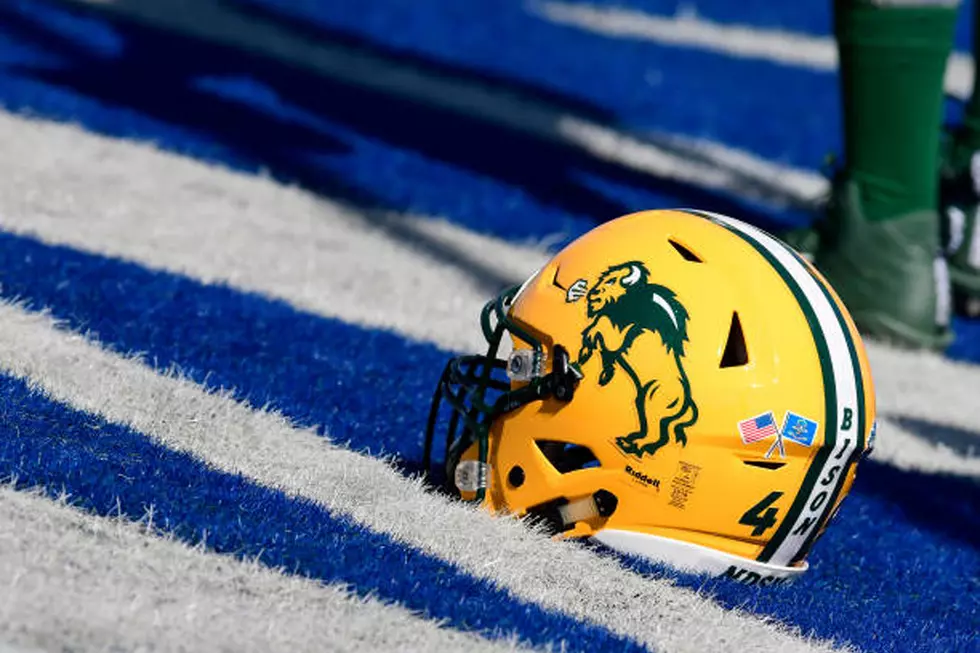 Bison Football @ Bismarck Event Center!
Icon Sportswire via Getty Images
Last Saturday at the Bismarck Event, 96-5 The Fox and US 103.3 were out and about in the parking lot for North Dakota State Bison's ONLY game this winter, taking on Central Arkansas, NO these two teams were not here in town. We had a "West Side Watch Party" - tailgating, food, all the frenzy that comes with an NDSU game except the teams were going head-to-head at the Fargodome. Amanda from sales and marketing walked us into the event center which was primed and ready to display the game on their huge jumbotron. Then off we went to the parking lot where Bismarck Bison fans were all having a good time basking in the cool morning sun - Cornhole games all over the place, the chatter, and buzz of many wishing the season were underway for real - but after all the destruction COVID-19 has caused, the impression I got was that everyone I came across was grateful for JUST one game. The fellowship among diehard Bison fans is as real as it gets. The game only seemed like an afterthought to those that were present and happy and breathing in good old fashioned college football.
I left about an hour before kickoff, glad that I was there to talk to people and see their excitement of "life trying to get back to somewhat normal". I saw the highlights and read about the game afterward. Central Arkansas came in with some games under their belt, with a 2-1 record. You would think that could make things a little tough for NDSU, and it did. They admitted they were rusty, but still walked off the field with a 39-28 win, and extending their winning streak to an amazing 38 games in a row. All in all a good day for all, but I kept thinking all weekend that the Bismarck Event Center deserves a round of applause for a very special day.
B-17 Bomber and B-25 Bomber Now These Are Legendary