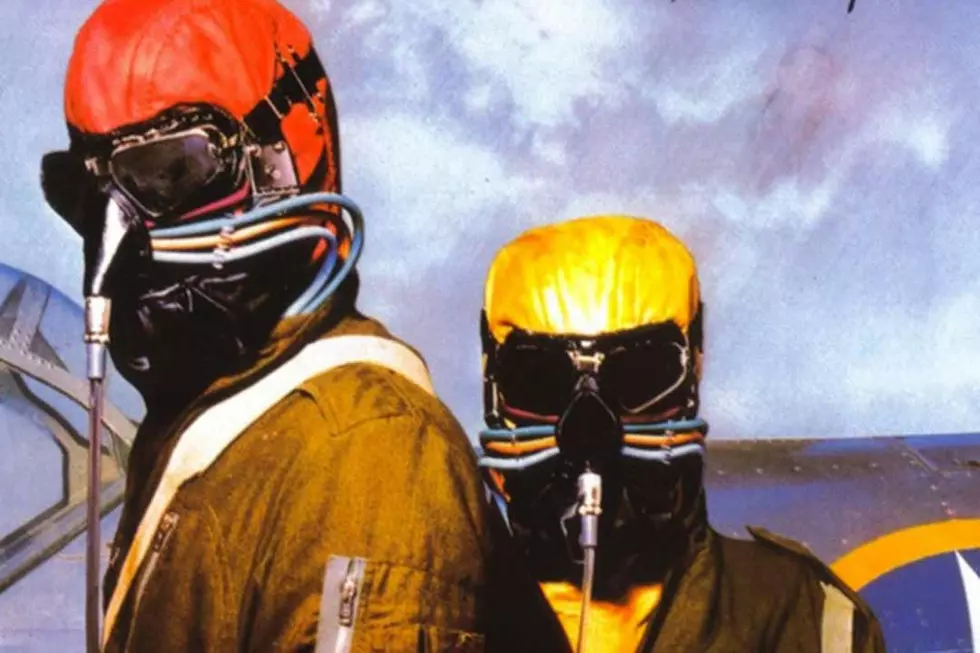 45 Years Ago: Black Sabbath Fades Out With 'Never Say Die!'
Warner Bros.
Despite its defiant title, Black Sabbath's Never Say Die! ultimately hammered the final nail in the original lineup's coffin, following years of escalating substance abuse and diminishing musical success.
In the decades since, Never Say Die!  has endured heaps of scorn – much of it deserved, some not – from both critics and honest fans. It didn't help that Black Sabbath's very next album, 1980's Heaven and Hell, ignited such a remarkable renaissance behind new singer Ronnie James Dio.
By any reasonable comparison, Never Say Die! was the work of an exhausted, crippled musical unit. Ozzy Osbourne, Tony Iommi, Bill Ward and Geezer Butler appeared to run out of what little head of steam they could muster right around the final power chords of this album's forceful opening title track.
READ MORE: Ranking Every Black Sabbath Album
Subsequent numbers found Sabbath either flying on autopilot (see "A Hard Road," "Shock Wave," the serviceable "Junior's Eyes") or shoring up their dwindling inspiration with unconvincing experimentation (the lethargic, synth-afflicted "Johnny Blade" and "Over to You," the inexplicably horns-backed "Breakout," the Ward-sung calamity "Swinging the Chain").
Listen to Black Sabbath's 'Never Say Die'
In Defense of 'Never Say Die'
In the band's defense, this adventurous streak also produced Never Say Die!'s most compelling song in the shockingly lovely "Air Dance," a showcase for fluid piano-tickling by session man extraordinaire, Don Airey. But what does such a – let's just admit it – dainty concoction say about the creative state of heavy metal's founding fathers?
In the end, however, Never Say Die!'s modest standing within the Black Sabbath discography has only improved thanks to latter-day disasters like Cross Purposes and Forbidden, which brought their historic career to new lows.
Rockers Whose Bands Tried to Erase Them
Their names never made it onto album covers and bands' official websites – or, worse, they got deleted after some falling out.
Why Black Sabbath Hated One of Their Own Albums
More From 96.5 The Walleye