Curious Whiskey Drink Recipe #7
AFP/Getty Images
If you're into coffee you might like this one. 
This drink mixes the great notes of espresso with the overpowering ones of Rye. We like to call it:  The Espresso Old-Fashioned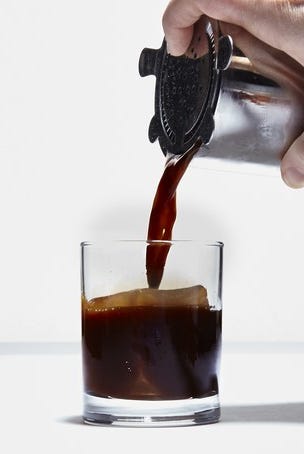 Ingredients
1 double shot espresso (about 2 oz.), room temperature
1 oz bourbon or rye whiskey
.25 oz simple syrup
A dash of Peychaud's bitters
1 1-inch piece of lemon peel
Instructions
Combine espresso, bourbon, simple syrup, and bitters in a shaker and fill with ice. Stir with a bar spoon for 30 seconds and strain into a rocks glass filled with ice. Twist lemon peel over the drink and rub around the rim of the glass. Garnish with lemon peel, optional.
Recipe from Townandcountrymag.com. 
There's a new Whiskey bar near the Elbow Room in Downtown Bismarck called Roundhouse and I'm sure they do craft cocktails. The bartender would actually be happy if you asked for this one.
Hopefully, they have a decaf one.
More From 96.5 The Walleye