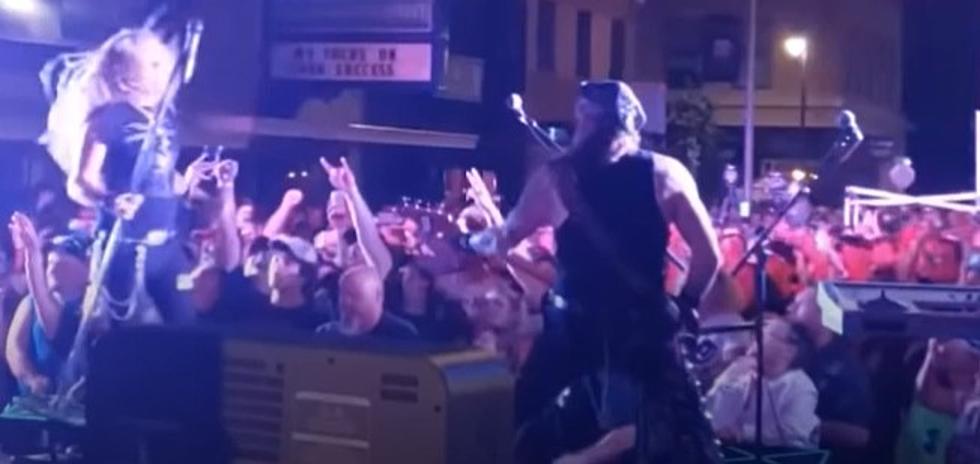 Great White's Criticism In Dickinson Last Year UNFAIR.
YOUTUBE
Isn't it amazing how time flies? I remember when just after COVID-19 first hit, and it started spreading everywhere, we began to see people wear masks. The unusual became very common - the sight of someone in a bank or store - with a mask on - crazy. I also remember when businesses started shutting down for good, and all around us our world suddenly closed in on us. Most people who could work from home did just that, so many were confined to their four walls. Entertainment and sports shut down, AND the biggest bummer of them all was that LIVE concerts ended. Not for the band Great White though.
Last year, in Dickinson, North Dakota - there was an event that took place that included Great White - According to Blabbermouth
 Video footage of GREAT WHITE's July 2020 outdoor performance — which was part of the town's "First On First: Dickinson Summer Nights" series — showed there were no safety restrictions at the event, with attendees standing shoulder to shoulder and not a single person wearing a mask.          
              Next thing you know, the band was criticized and ridden hard by the public. CNN interviewed Steven Peterson, a GREAT WHITE fan who attended the Dickinson concert, told CNN that "maybe 5%" of the audience wore masks. Just recently Mark Kendall, the guitarist from the band spoke out on the unfair treatment they received.
"As far as crowd control and all that, that was up to the mayor and the promoter and the powers. We kept it safe backstage, wore masks and did that number. Onstage, we've gotta sing, and we're not gonna go up there looking like surgeons. But people kind of jumped on the bandwagon and were trying to blame us because people out in the audience, some weren't wearing masks.       
Sadly that's how people wind up getting a bad rap. Now that life has somehow regained almost full momentum, it seems strange when we see someone STILL wearing a mask, right?
KEEP READING: Here are the best places to retire in America
---
More From 96.5 The Walleye