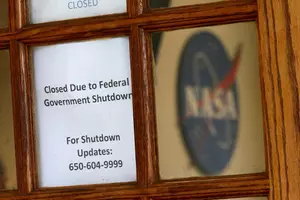 Here's a Nice Gesture During the Shutdown
Digital First Media via Getty Im
There's a bank in town that's stepping up to help the government employees affected by the shutdown.
Starion bank is allowing federal employees an opportunity to defer payments on consumer loans for the first quarter of the year.
The great thing about having a federal job is the stability and the benefits it offers. The drawbacks though are when there is a bipartisan clash in Washington and the aspect of a shutdown is used as a negotiating tool, your job suffers till it's over.
Personally, I think there has been a lot of grandstanding on both sides in Washington and eventually there will be a settlement. I just hope for the sake of those not receiving paychecks that it is sooner than later.
It sure is nice that Banks like Starion in town are willing to help out in the short term. It would be nice if more banks did the same.
More From 96.5 The Walleye