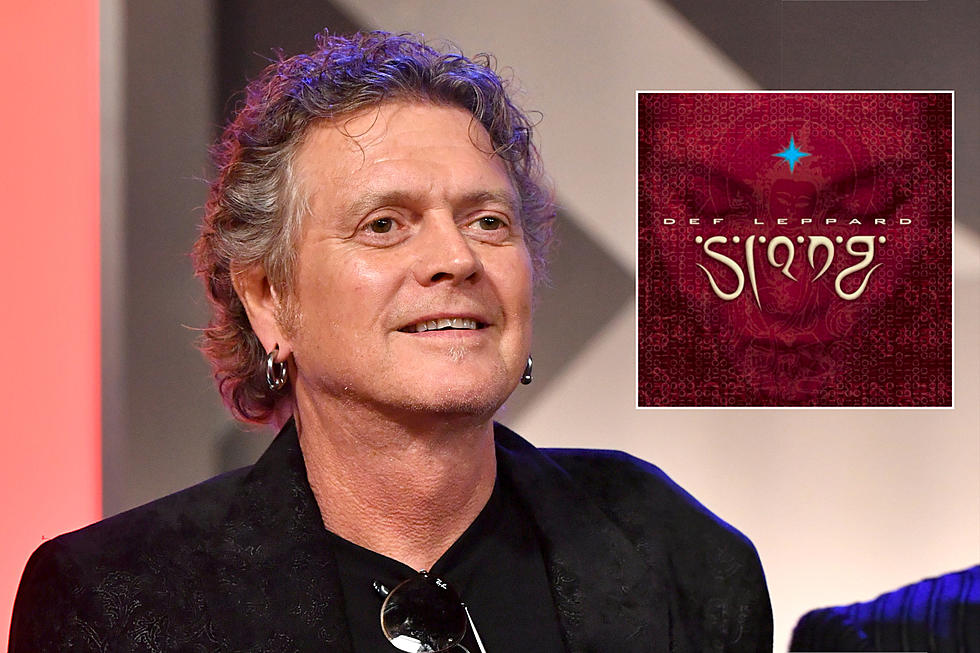 Rick Allen Defends Def Leppard's 'Slang': 'It's a Great Record'
Emma McIntyre, Getty Images / Mercury
Rick Allen has come to the defense of Def Leppard's much maligned album Slang.
Released in 1996, the LP marked a noticeable change in direction for the band. The style was more stripped back and raw, a reflection of the alternative rock sound popular at the time. It was also the first album since 1980 that Def Leppard recorded without producer Mutt Lange.
"I think we needed to go and explore things on our own," Allen explained during an appearance on the Jeremy White Show podcast. "And Slang was a classic example of that. We set up in a house in southern Spain, there was a ton of marble. Set up an acoustic kit, did some samples, put some foot pedals down on the ground, and that was really exciting."
READ MORE: Def Leppard Albums Ranked Worst to Best
"I really enjoyed making that record," the drummer continued. "It just got back to basics for us. It was less polished."
Why Was 'Slang' So Polarizing? 
Upon release, Slang received negative reviews due to the band's stylistic change. Compared to Def Leppard's previous efforts, it was seen as a commercial failure, their first release to not achieve platinum status. Still, Allen contends the album is an underrated gem.
"I hear from fans all the time that they love that record," the drummer insisted. "It's a creeper. It's a great record. And every time I listen to that record, it's really satisfying."
Allen added that Def Leppard paid little attention to criticism surrounding Slang, and the band continues ignoring reviews to this day.
READ MORE: Top 100 '90s Rock Albums
"We can't pay too much attention [to critics]," the drummer explained. "At the end of the day we have to do things that we're fans of. We have to come up with songs and ideas that we're fans of. And hope that other people like them. We do what we do, and it's been working so far."
The Best Song From Every Def Leppard Album
Underneath it all, they are fans of music. That love and belief in music – other people's as much as their own, and sometimes more – always seems to bring Def Leppard home.
Gallery Credit: Ultimate Classic Rock Staff
More From 96.5 The Walleye