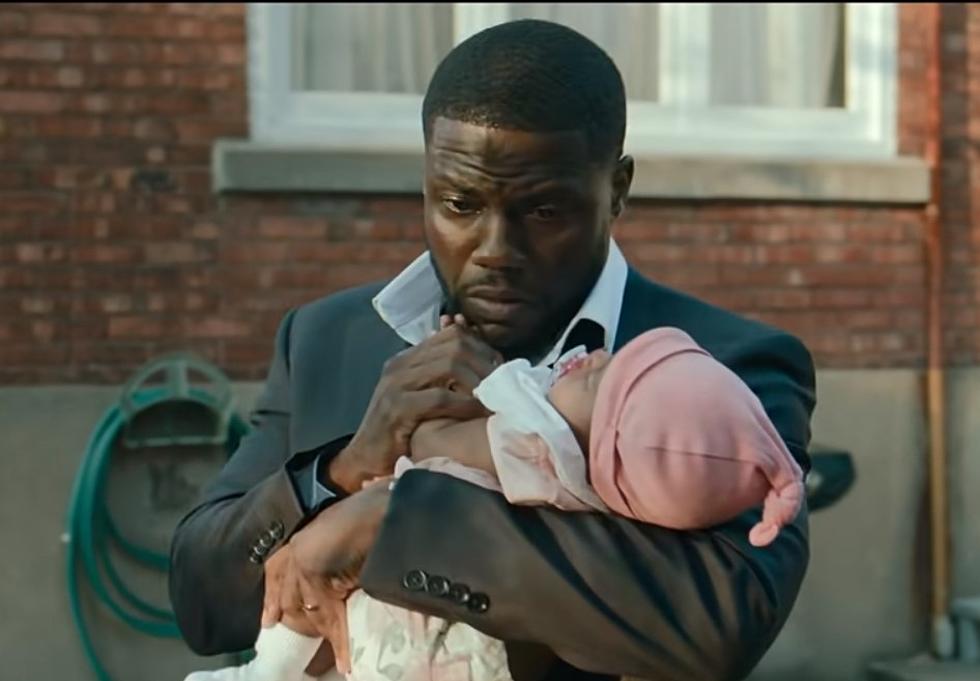 New Kevin Hart Netflix Film Tells True Story of Minnesota Man & Daughter
YouTube
Kevin Hart is branching out from his typical slapstick comedy roles, for a more serious one. His latest starring role is in a drama called Fatherhood. The movie is about a man's life as a single father after his wife dies only hours after giving birth. The true-life story of Kevin Hart's character was inspired by a Minnesota man and his daughter.
Kare 11 reports that Matt Logelin lost his wife, Liz, 27 hours after she gave birth to their daughter, Maddy, in 2008. Liz suffered a pulmonary embolism. In a matter of hours, Matt experienced one of life's greatest joys and most devastating tragedies. The new dad expected to go home with his happy little family. Instead, he and Maddy were forced to go home without Liz, and face life without her. Grab a tissue and check out Matt and Maddy's story here.
According to Kare 11, Matt documented his first year with Maddy in a blog. The posts were turned into a book called "Two Kisses for Maddy." And, now, the pair's journey has made it to the top streaming platform - Netflix! Kevin Hart stars in the movie about Matt and Maddy's life in Fatherhood. It will be available for streaming on June 18.
Fatherhood may only be a few weeks from hitting Netflix, but this has been a long time coming. Before Kevin Hart came into the picture, Channing Tatum was set to produce and star in the movie about Matt and Maddy - that was back in 2015. Even after Kevin Hart signed on, there were delays.
Stories of loss and devastation are difficult to hear, and they can't be easy to tell. It is hard to put personal tragedy out for the world to know. But stories like Matt and Maddy's are important to tell because others can learn that happiness is possible after a loss.
LOOK: A history of Black representation in movies
More From 96.5 The Walleye