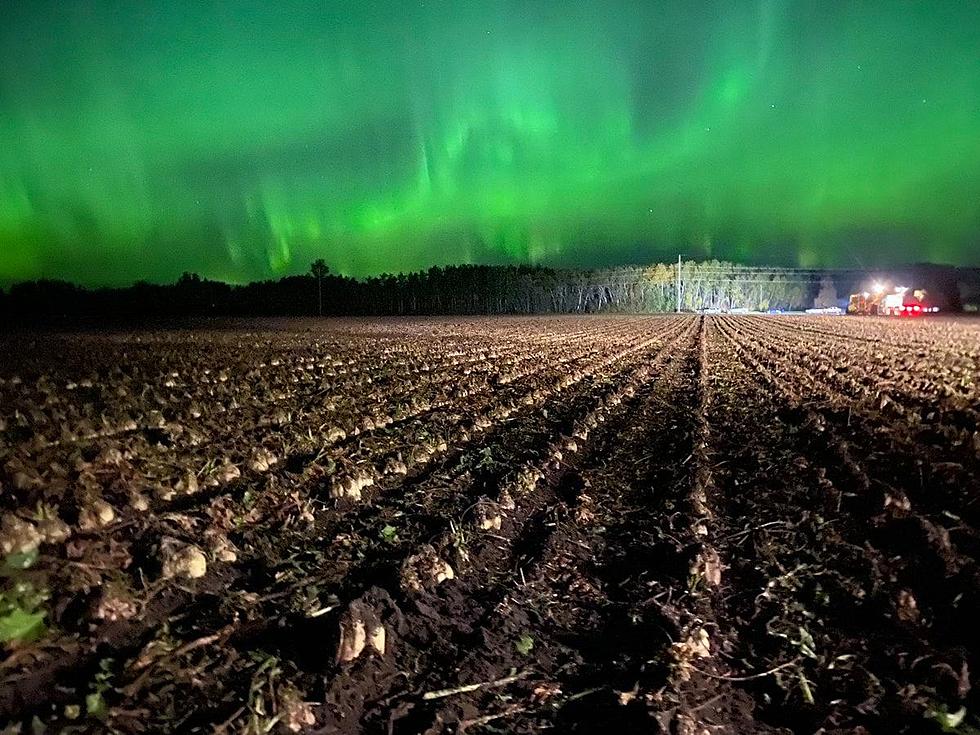 Another Gift From The Heavens?-After 10 pm Tonight In BisMan
Gabe Carlson Farms
Easily two of my favorite words in the English vocabulary - Northern Lights
Those two words immediately remind me of all the amazing pictures I have seen captured by people in and out of Bismarck- AND when I am talking to someone who has experienced it, it doesn't matter if they have seen the lights a trillion times - for each time is a gift from the heavens. I am still waiting patiently to see them for the very first time. Science and nature are almost too exact these days, but I'm pretty sure people don't mind, the accuracy is amazing on the info we get - to aid us in watching the Northern Lights.
So where does one go exactly to find out WHEN they can venture out and see a FREE magical show?
That's an easy long-winded question to answer - you can head to -  SPACE WEATHER PREDICTION CENTER NATIONAL OCEANIC AND ATMOSPHERIC ADMINISTRATION   -  click here  swpc.noaa.gov  -     here is some information they recently posted - Geomagnetic storms produce aurora. Monitor it in real-time on the Aurora Watchers Dashboard where you'll find links to Tips on viewing the aurora and to an Aurora Tutorial - NOW check this out.....
When will it get here?
Tonight, September 19th around 10 pm will be the best time to see them  .....now that I have planted the seed in your head to maybe call in sick tomorrow, how about taking the whole family somewhere, not too far out of town, and catch one of the most incredible sights you will ever see!
---
LOOK: The states with the most UFO sightings
For each state, we've also included details of famous UFO sightings in that state. Of note is that almost three-quarters of all UFO sighting reports in the United States
occur between 4 p.m. and midnight
, and tend to peak between 9 and 10 p.m. Food for thought next time you're out scoping for alien life. Keep reading to see which states have had the most UFO sightings.
More From 96.5 The Walleye