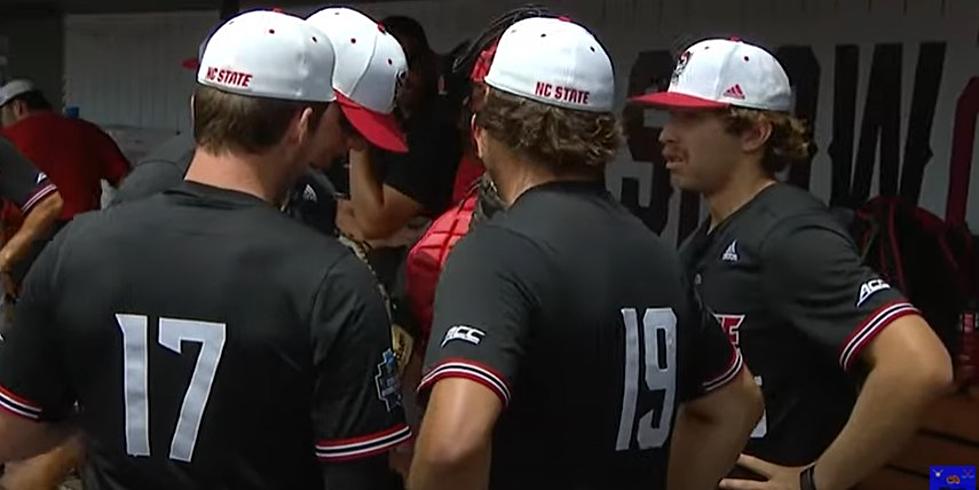 Bismarck Native's College World Series Dream Shattered
YouTube
Try and imagine you are right smack dab where you want to be - literally living your dream, getting so close you can almost reach out and grab it, and then in one awful 24 hour period, it suddenly ends.     
All of Bismarck were living out the amazing story of Century grad Dalton Feeney as his college baseball team - North Carolina State - earned a right to be in the College World Series. In order for the Tar Heels to even get to Omaha, they had to take down a giant. A textbook David and Goliath scenario. After getting past Arkansas 3-2, this cinderella team was on its way with big-time momentum on their side. Dalton, a junior right-handed relief pitcher, started receiving a ton of support from his hometown - his cell phone was blowing up with "Good Luck" text messages, and North Carolina State had Bismarck following every game.
On Saturday, June 19th they faced their first opponent in the series, and they rolled over Stanford - two days later they faced one of the top pro prospects - Vanderbilt pitcher Jack Leiter. After striking out 15 Tar Heels, Leiter made one mistake - he gave up a solo shot home run to Terrell Tatum. Now Dalton and his team were starting to turn heads. There they sat undefeated in the tournament with a chance just last Friday to eliminate the defending national champions. The dream however started to unravel as COVID-19 reared its ugly head - as a depleted Tar Heels team (only 13 players) competed against the Commodores - Still a gutsy performance by Dalton - pitching 4 scoreless innings and keeping the game close, however, they lost 3-1 - setting up a win-or-go-home game Saturday for the two teams. Sadly it never took place.
According to ESPN "Around 2 a.m. ET Saturday, the NCAA Division I baseball committee declared Saturday's winner-take-all bracket final between NC State and Vanderbilt a no contest due to COVID-19 protocols, putting the Commodores into the CWS championship round".
And in a blink of an eye, Dalton's College World Series Dream ended. A bitter way to finish, still the fight this team showed was obvious to all. Tar Heels coach Elliot Avent summed it all up perfectly "This is a heartbreaking situation and I'm gutted for everyone involved and for all those that we're captivated by the heart and fight of this team,''
I hope the pain goes away fairly quickly for Dalton, he still has a year left with North Carolina State, and all of Bismarck will be behind him with every pitch.
---
KEEP READING: Here are 50 of the most famous sports goofs
---
More From 96.5 The Walleye