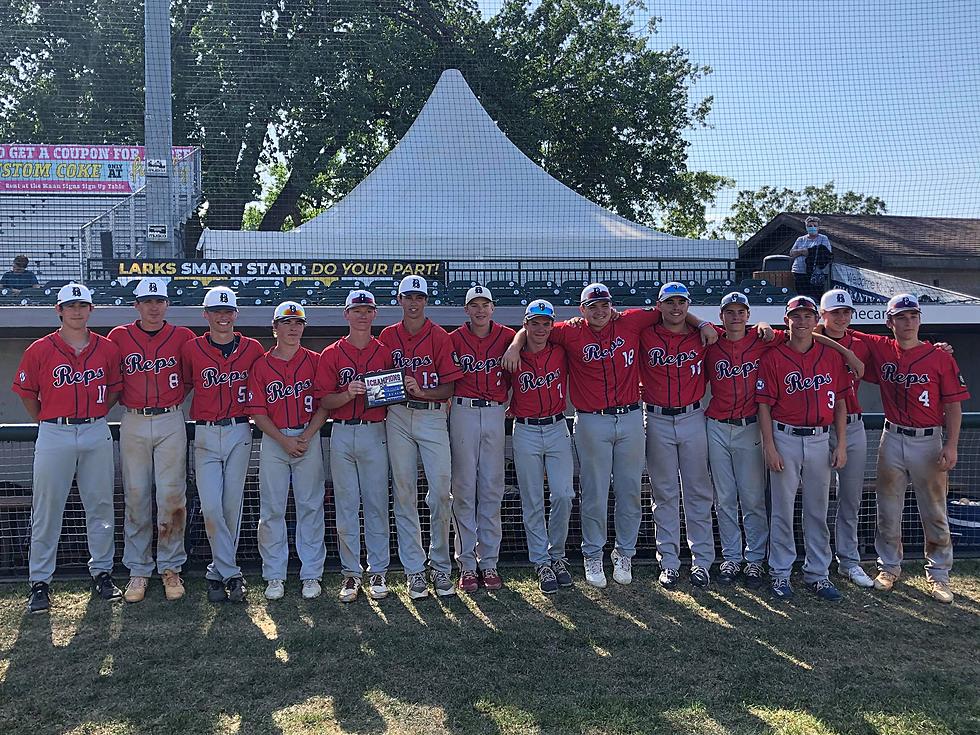 Bismarck Reps Baseball. A Team You Should Know About!
Jennifer Stiefel
The Bismarck Reps have the best record in the city when it comes to Babe Ruth Baseball.  At the time of this article, the Rep's currently sit with a  record of 22-2.  Not to shabby, and what's even more impressive, they just lost their first two games of the season this past weekend at a tournament in West Fargo.  The Reps lost to Barnsville, Minnesota by one run and Albany, Minnesota by a score of 5-3.  Two very close games and a tough pill to swallow when you have perfection going.  Both of those teams had players who were 18 & even 19 year old's.  The Reps are a 16 year old team.
Troy Olson, who needs no introduction is the head coach of the Bismarck Reps.  Troy of course also coaches the Bismarck Century boys hockey team, and has the Patriots as a perennial power every year.
This team however has had success since they started playing organized boys baseball in Cal Ripken.  I personally knew about this team while I was coaching Cal Ripken & Babe Ruth baseball in Grand Forks.  My son is a year younger than this years Rep's team, which is made of the best 16 years old's across the city of Bismarck.  Back when the Rep's were 12 year old's they faced a very good West Fargo team in the state championship in Grand Forks.  West Fargo had been dominate most of the year and the parents had already made airline reservations to go to regionals before the championship game.  Talk about putting the cart before the horse.  Well, Bismarck did indeed beat West Fargo to earn a trip to regionals, leaving a bunch of West Fargo parents scrambling to cancel travel plans.  This is also the team that participated in the Babe Ruth World Series last year in Bismarck.  They made it to the championship game before losing to Norwalk, Connecticut and coming up two runs short, losing 4-2.
In a phone conversation with Bismarck Rep's catcher, Miles Stiefel he says "they have a core of 8 players that have been together since their first year of 9 year old Cal Ripken baseball."  That continuity has sure helped this team gel over the years and now they're poised to make some noise at the West Region Class A baseball tournament in Jamestown on July 28th and hopefully, the state tournament after that.  I wouldn't bet against them.  Don't be like West Fargo parents.
More From 96.5 The Walleye