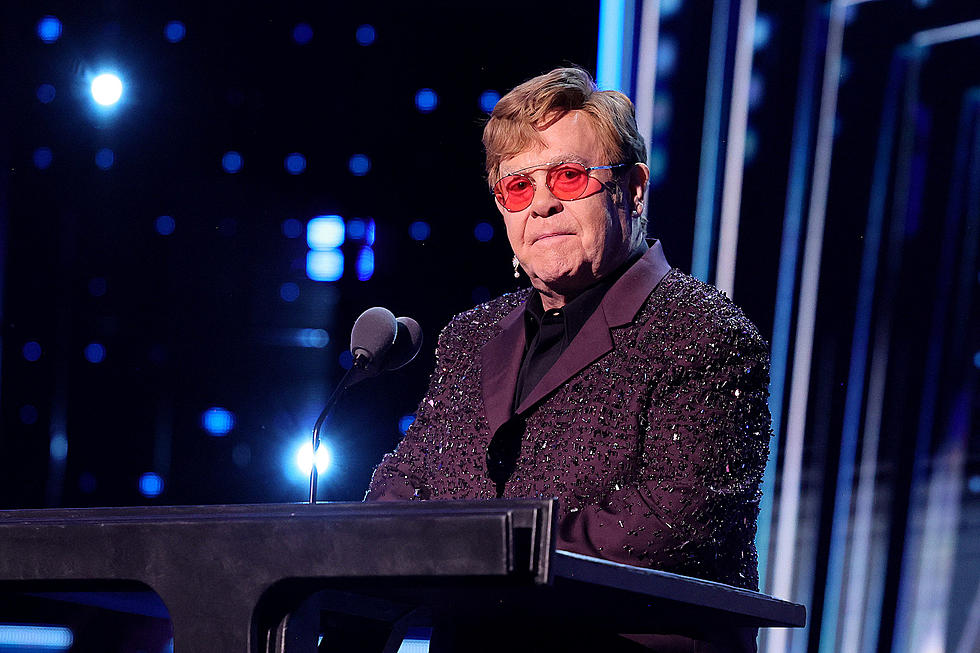 Elton John Says New Album Will 'Surprise the S—' Out of Fans
Theo Wargo, Getty Images
Elton John may have retired from touring, but he's evidently far from being done making new music.
On Friday, John inducted his musical partner Bernie Taupin into the Rock and Roll Hall of Fame, and revealed that they'd recently completed a brand new LP.
"We've just finished an album in Los Angeles," he said at the podium, "which is going to surprise the shit out of you — oh I can't swear! And it's absolutely wonderful. It's full of youth and it's full of vitality, and it's a wonderful place to be after we've been together for 56 years."
Watch Elton John's Full Induction Speech for Bernie Taupin
Most Recent Releases From Elton John
John's most recent album, Lockdown, was released in 2021, featuring collaborations with a number of high profile artists, like Stevie Nicks, Stevie Wonder, Miley Cyrus and more. Also in 2021, he released Regimental Sgt. Zippo, an album originally recorded in the late '60s that was more or less intended to be his debut, but was ultimately kept shelved.
In 2022, John released "Hold Me Closer" with Britney Spears, a track that included elements of "Tiny Dancer," "The One" and "Don't Go Breaking My Heart." It reached No. 6 on the Billboard Hot 100.
Read More: The Best Song From Every Elton John Album
John and Taupin's last album together was 2016's Wonderful Crazy Night. No further details have been revealed as far as a release date for the upcoming LP.
"We climbed mountains that we never thought were possible to climb," John said of he and Taupin at the Rock Hall ceremony, "and we scaled heights that we never thought were possible to scale..."
2023 Rock and Roll Hall of Fame Induction Ceremony: Photos
This year's event took place in Brooklyn, N.Y.
Gallery Credit: Allison Rapp
More From 96.5 The Walleye