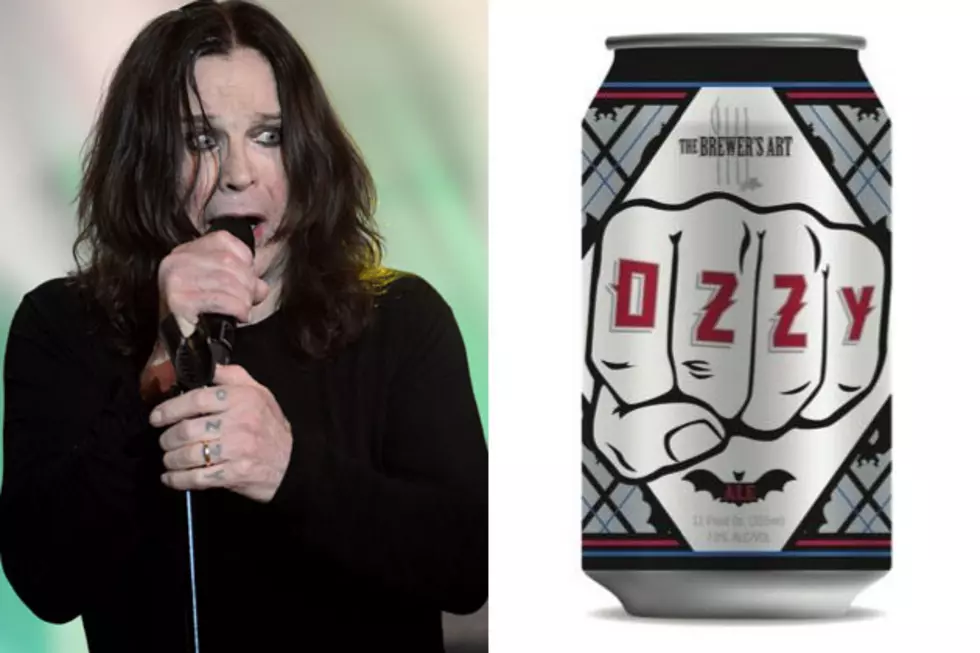 No More Beers: Ozzy Osbourne Battles Baltimore Brewery
Kevin Winter, Getty Images / The Brewer's Art
A Baltimore brewer's attempt to pay tribute to Ozzy Osbourne may result in legal action.
As reported by the Baltimore City Paper, local company the Brewer's Art has confirmed receiving a cease-and-desist letter from Osbourne regarding the sale of their Ozzy beer. The brew, a Belgian strong pale ale, has more in common with the Black Sabbath frontman than just a name; the can features a drawing of a fist that, like Osbourne's, has been tattooed with the letters O-Z-Z-Y, as well as a cartoon bat, an obvious nod to one of the more gruesome legends in Osbourne history.
The paper spoke with company partner Tom Creegan, who said the Brewer's Art was negotiating with Osbourne's representatives for some kind of settlement, but couldn't comment further.
Like many performers, Osbourne has trademarked his name, and his company, Monowise Limited, does fairly brisk business on his behalf. Non-competing companies in separate industries have been known to legally share names, so the Brewer's Art could potentially argue that they're operating outside the realm of his entertainment trademark, but that argument would be undercut by the Ozzy can's obvious references to Osbourne.
It seems most likely that Osbourne's looking for a licensing fee, and our continued ability to chug Ozzy will rest on just how big of a cut he's trying to get. In the meantime, we predict a run on this stuff, so if you live in an area that sells it, you might want to stock up fast.
More From 96.5 The Walleye