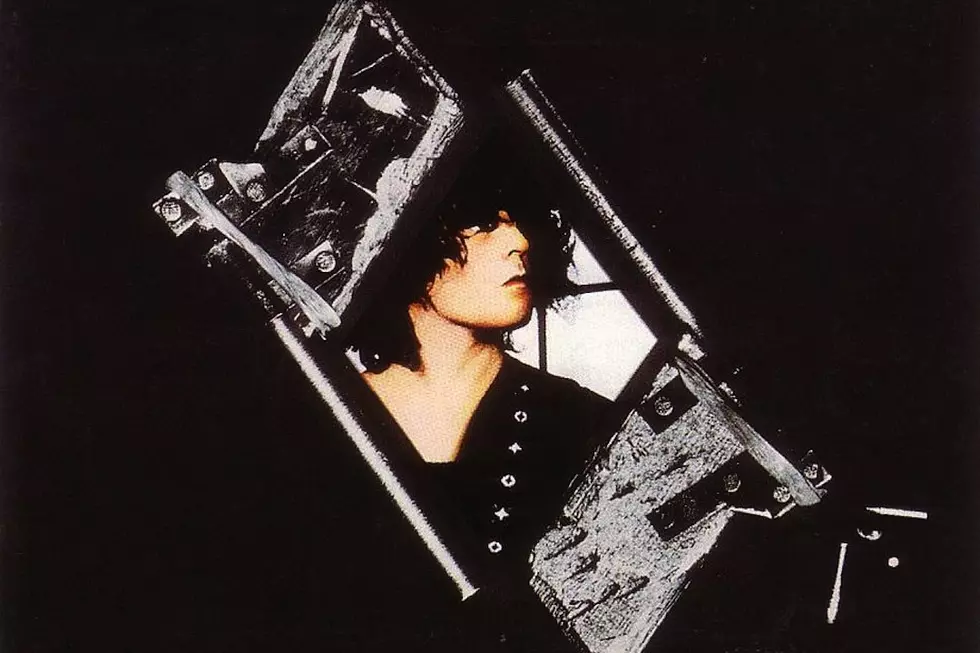 How T. Rex Misfired With 'Bolan's Zip Gun'
EMI
Few artists enjoyed greater success in the U.K. to start the '70s than T. Rex, who scored a string of hit albums and singles and garnered hundreds of magazine headlines while leading the era's glam-rock revolution.
But by 1974, the notoriously self-absorbed and often irascible Marc Bolan had managed to alienate virtually all of the key support players who had contributed their talents and hard work to his remarkable chart-topping exploits — the most recent and notable departure being longtime producer Tony Visconti.
Visconti's extensive production, engineering and arranging credits range from Bolan and David Bowie to Badfinger and Sparks. He later claimed in his autobiography that Bolan's outsized ego, petty ways and drug abuse had simply become too much to bear by the time they last worked together on the expansively named Zinc Alloy and the Hidden Riders of Tomorrow.
So when the pixie electric warrior started work on the album that became 1975's Bolan's Zip Gun, he was essentially on his own, assuming production responsibilities himself, and leaning not on seasoned music industry professionals for help, but on a coterie of yes-men and yes-women, including his girlfriend and backup singer Gloria Jones, her brother and others.
This rather tenuous state of affairs ironically resulted in a more stripped-down sound for Bolan's Zip Gun, reminiscent of T. Rex's rambunctious earlier efforts. And while the soul music influences that had derailed Zinc Alloy were still somewhat in effect, album highlights like "Token of My Love" and "Till Dawn" showed Bolan could still play the blues and boogie woogie in his patented style when he desired.
But to Bolan's shock and dismay, Bolan's Zip Gun was literally dead on arrival upon its release on Feb. 16, 1975. It didn't even chart in the U.K., despite at least one of its two singles, "Light of Love," reaching No. 22. (The other, "Zip Gun Boogie," did not fare as well.) For an artist who'd only recently stood as the British Isles biggest and brightest musical star, this was an altogether astonishing turn of events.
And sadly, the prospects for T. Rex's ailing career would rarely improve for what was left of Bolan's life, which was cut short on Sept. 17, 1977 by a car accident, forever cementing his memory as a glam-rock Peter Pan of sorts — never to grow old, and remembered for the amazing brevity but brightness of his passage.
 
See T. Rex Among the Top 100 Albums of the '70s
More From 96.5 The Walleye