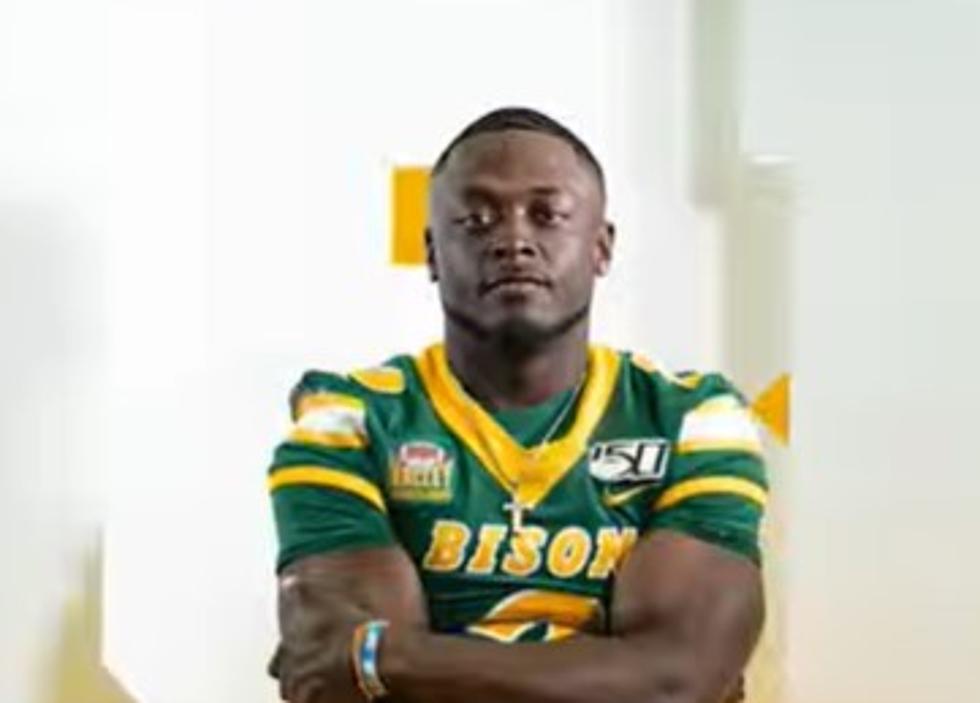 Another Bison QB All Set For Stardom – What Else Is New?
NDSU Athletics
North Dakota State Bison football season is now two games in, and are in their usual undefeated role. It has become no secret that the herd produces top-notch quarterbacks that eventually play in the National Football League. The rich tradition from Carson Wentz to Easton Stick and just recently Trey lance has rolled on, but now there is a new star that is blossoming.
Just a sophomore with a boatload of talent
His name is Quincy Patterson II and North Dakota State Football coaches are foaming at the mouth with the talent this rising star is showing. A big thanks to Virginia Tech for unbelievably let him slip away, as Quincy transferred to NDSU - he started last week guiding the bison to a 28-6 victory over Albany. This past Saturday we saw Patterson play just one half, and that's all he needed.
Explosive, dangerous, and can hurt you in many ways
Ok so go ahead and say it, NDSU had an almost guaranteed win going into the Fargodome Saturday against Valparaiso. His jaw-dropping performance consisted of just running the ball four times - which by the way he gained 94 yards, averaging a mere 23 yards per rush attempt. He also threw for 102 yards - all in just 30 minutes of playing time.
Get yourself comfortable and enjoy the ride - this kid is going places quick
In my opinion, there are pros and cons about being blessed with such a phenom - you watch their brilliance and before you know it they are being drafted early on in their college career to the NFL, and then they are gone. I know the season has literally just begun, but all the signs are that Quincy is destined to be a superstar someday.

NDSU Athletics YouTube
---
10 Things about Fall To Look Forward to in North Dakota
More From 96.5 The Walleye