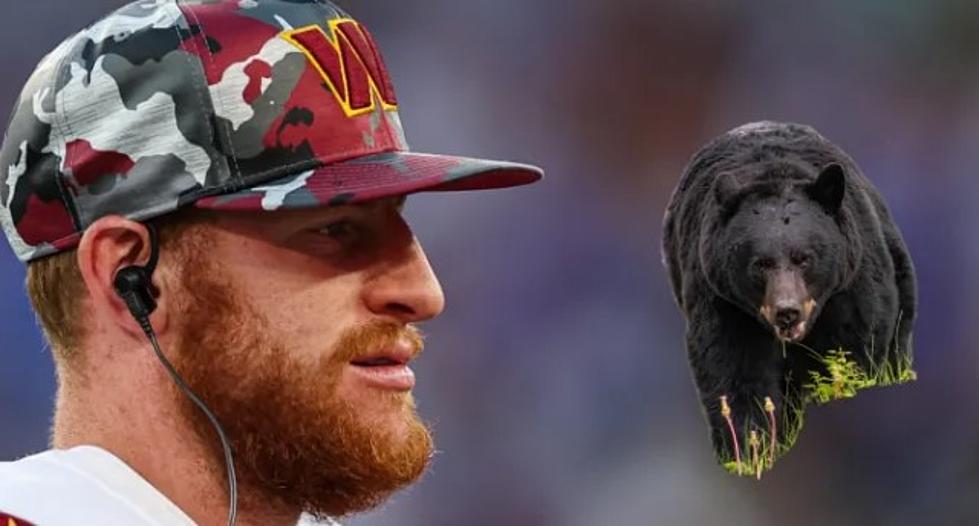 "Carson Wentz Drops Back In The Pocket And Finds His Target"
Getty Image
"Carson Wentz Drops Back In The Pocket And Finds His Target"...
...unfortunately, though it's not on a football field. This story is not new by any means, back in June he shared some pictures on one of his social media platforms of a black bear that he killed on a hunting trip he took in Alaska. This was "A goal to accomplish" on his bucket list. He took a ton of heat from people all around the world, There were many who immediately lost their respect for Carson Wentz, saying that he slayed a beautiful animal, and showed not a shrug of remorse. As the months went by the hate from many, slowly faded - remember now Carson is a North Dakota native - no doubt hunting is a big part of life out here. More on this in just a bit...
...His football career has been delayed quite a bit recently
After spending seven years as a quarterback in the National Football League, he spent the off-season getting himself ready for a team to pick him - since the Washington Commanders released him on February 27, 2023 - he has been waiting for that invite, from any team - He was the first person I thought of when I heard Aaron Rodgers was out for the season.
Keeping himself busy...
According to brobible.com "...Carson has shared a professional (TV quality) mini-documentary from his 'bucket list' bow hunting trip to Alaska that culminated in capturing a black bear. The footage is edited so well and of such high quality that it could easily be featured alongside any hunting TV show on television" Will we see some kind of hunting show in the future?
Wentz Brothers Outdoors YouTube
Whether you hunt or not, I respect what I have read about hunting -  "Hunters do more to help wildlife than any other group in America. They not only provide financial support for state wildlife agencies, but they also play an important role in wildlife management activities." - That was said back in 2021 by Chris DePerno a professor of Fisheries, Wildlife, and Conservation Biology at NC State's College of Natural Resources. I actually would rather see Carson on a football field than somewhere carrying a bow.
---
LOOK: 25 must-visit hidden gems from across the US
From secret gardens to underground caves,
Stacker
compiled a list of 25 must-visit hidden gems from across the United States using travel guides, news articles, and company websites.
More From 96.5 The Walleye