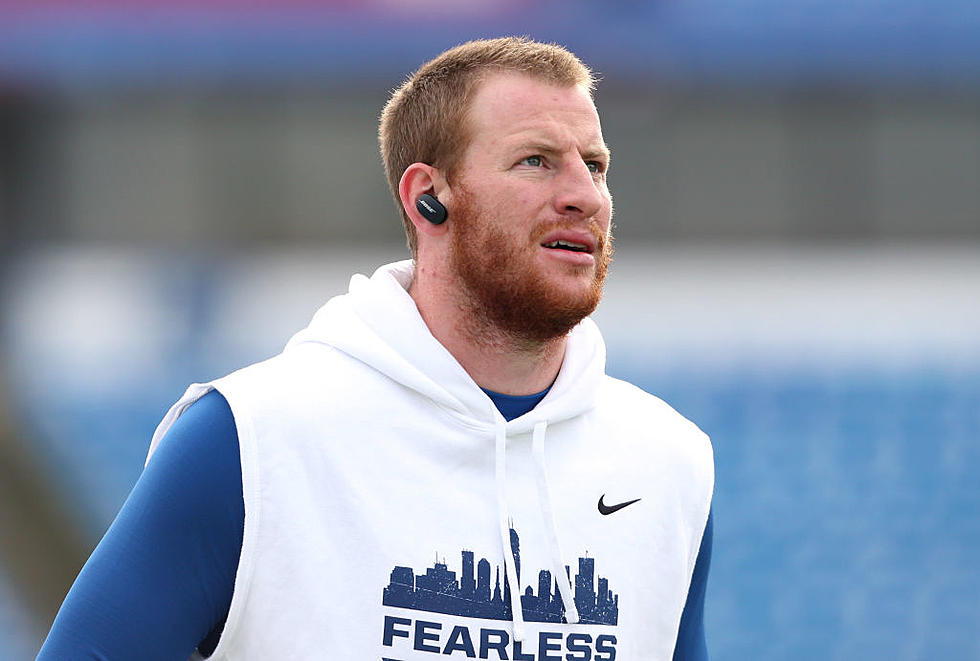 Check Out Carson Wentz's Innovative Free Agency "Uniform"
Getty Images
Looking to get "back in the game" takes more work than you think
I'll touch on that in a moment - but first, this Carson Wentz fella is no stranger to the game of football - we here in Bismarck/Mandan know all about his hometown success - a quarterback at Century High, moved on to lead North Dakota State Bison from 2011 to 2015 - and then, in the 2016 National Football League draft he was chosen SECOND overall by the Philadelphia Eagles. What every young boy dreams about growing up had just happened, and now all he had to do was win a Super Bowl. He would only have to wait one year.
Look whether you rooted for UND or NDSU, you couldn't find a North Dakotan around that wasn't cheering him on...
...and when the Eagles WON the Super Bowl in 2018, Carson was pretty much a hero. Unfortunately, things can change fairly quickly, and people become quite fickle and just flat-out mean ( even here in North Dakota ). A series of injuries took Wentz off the field, and then his uniforms began to change, literally. After 5 years of playing for the Philadelphia Eagles, he was traded to the Indianapolis Colts in 2021, then shuffled off to the Washington Commanders in 2022 - On February 17, 2023, Carson was out of his job, and Washington released him.
A 31-year-old, with 7 years of experience in the NFL is looking to get "back in the game" - and he is wearing an innovative Free Agency uniform.
Yes, from Top to Bottom, Carson is ready. "Wentz's photos seemed to attract interest around social media not because of his free-agent status but his unique uniform, comprised of his Eagles helmet, Commanders practice jersey and Colts practice shorts" according to si.com.    "Back in the lab ... just looks a little different so far this year 🙃 #alternateuniforms #trainingcamp2023," wrote Wentz in the caption.
For all of you Carson Wentz nay-sayers, I hope he lands on a team and WINS another Super Bowl, I really do, and I could care less what team he plays for.
---
25 richest families in America
More From 96.5 The Walleye