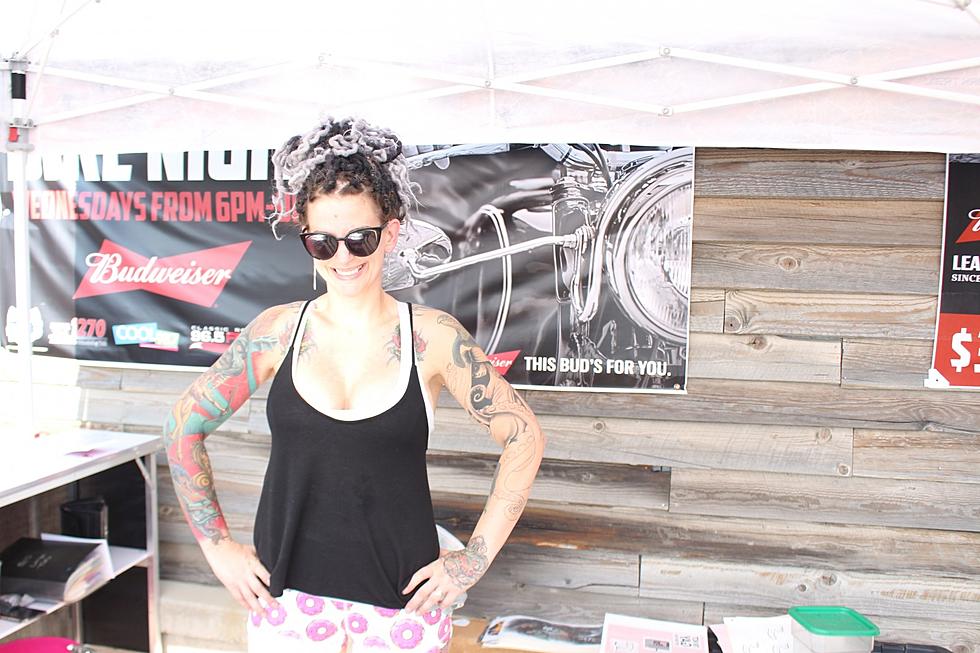 Bike night Episode 10 : The Sturgis Preview
It was another fun night at Bike night this week as most of the bikers were getting ready to head to Sturgis this weekend for the massive yearly rally next week. 
The crowd was big, the weather held up, and the energy was pretty high. You can tell the rally at Sturgis was just around the corner. Here are some of the highlights of this weeks bike night:
Emma and her black mini bike were on full display for everyone to see.
It was a night of prizes wherein a good amount of people walked away with some really cool stuff including A Medora Mini Vacation.
We had some really cool bikes come out from Roughrider Harley Davidson and the representatives from Harley Wood Nights.
The majority of the conversation was ... " are you going ?" In reference to the Sturgis rally that begins this weekend in South Dakota.
The Ray J's were in full effect complete with bikes and matching toenails ( don't ask)
All in all, another stellar night at Sickies and now the anticipation to win the trailer begins for we got 4 bike nights left till it's Extreme sales trailer time!
Sturgis preview
More From 96.5 The Walleye