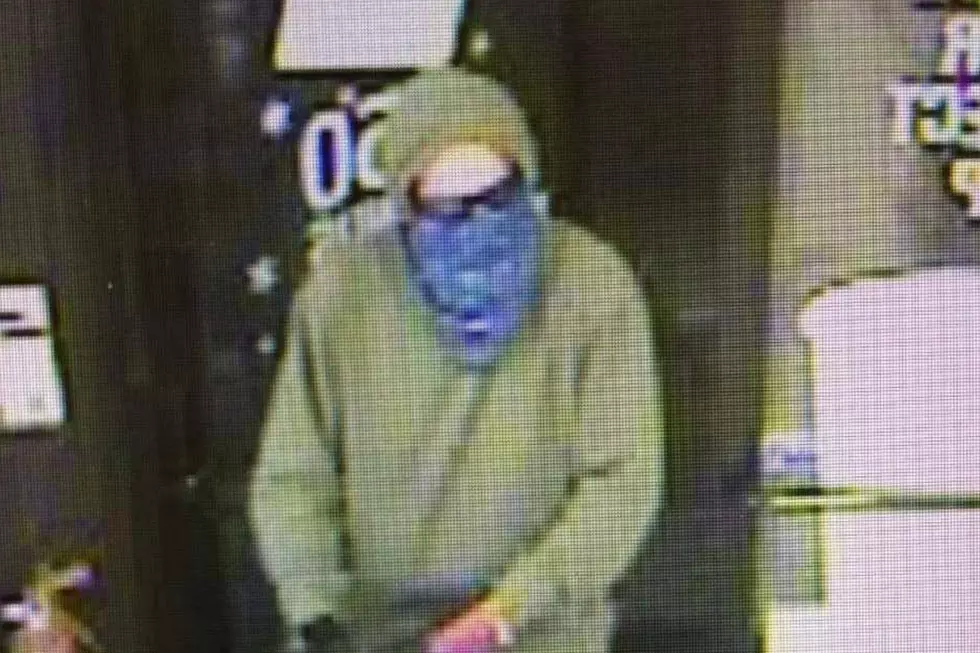 Christmas Eve Robbery Attempt at Bismarck Gas Station [UPDATED]
Bismarck Police Dept
As families across Bismarck-Mandan were awaiting Santa Claus to invade their homes on Christmas Eve, an unwelcome guest invaded a Bismarck gas station.
UPDATE 1/17/18 10:30am: Bismarck Police announced on Jan. 17 that an individual was arrested in connection with the robbery. Jerry Holmes was arrested and charged with attempted felony theft, preventing arrest on a felony arrest, and attempted assault on a police officer on top of the initial charge for commit the robbery.
Police discovered that the reason for the attempted theft was to obtain money for the trafficking of narcotics.
According to Bismarck police, just before 6pm, a white male about 5'10" went into a gas station located in the 200 block of East Rosser Ave. Police did not identify the gas station but Kum and Go is located at 207 E. Rosser Ave.
Police say the man had no accent and a deep voice and went up to the cash register with a knife and asked the clerk to open the register.
After the clerk was unable to open the register, the suspect fled.
Surveillance footage shows the suspect was dropped off by a vehicle but the vehicle left the area as the suspect entered the gas station.
Bismarck police ask anyone with information to call (701) 223-1212 or to remain anonymous, call Bismarck Area Crime Stoppers at 224-TIPS (224-8477). You can also leave an anonymous online tip here.
More From 96.5 The Walleye