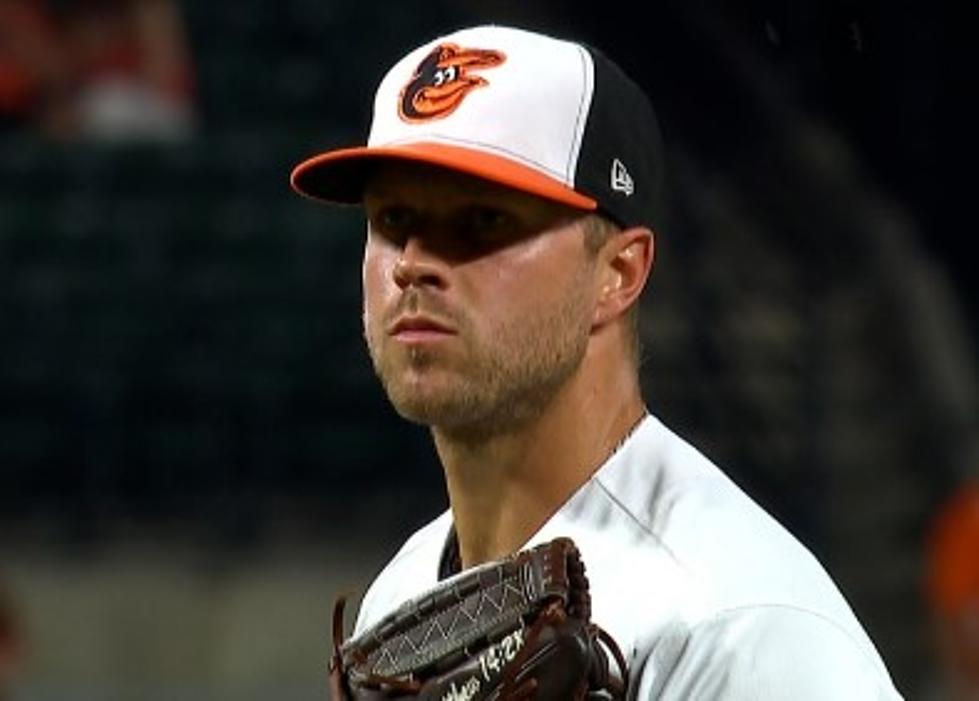 In MLB History – How Many Players Were Born In North Dakota?
Jay Flaa MLB.com
Hard to believe, but before you know it spring training will be here...
...so let's take a couple of minutes and visit all the Major League Players who were born in North Dakota. What would your guess be on how many players were born in North Dakota? First though, let me give you this amazing statistic, according to baseball-almanac.com  "Did you know that through today (November 26, 2023) in baseball history, and since 1876 (first year of the National League), there have been a total of 20,533 Major League ballplayers?" So once again I ask you, how many players in the history of Major League Baseball were born in North Dakota?
Obviously, THE most famous baseball player that comes to mind when you think of North Dakota is Roger Maris
The man who is remembered the most for chasing Babe Ruth's single-season home run record of 60 - Roger Maris grew up and went to high school in Fargo, be he was BORN in Hibbing, Minnesota. Getting back to my first question, if you guessed around 100, you would be way over. Then what about 50? Here are the 20 North Dakotans that have made it to the show:
Major League Baseball Players Born in North Dakota

A Historical Analysis / Return To Players by Birthplace

Player
Born In
Date of Birth
Debut Year
Final Year
Frank Brosseau
Drayton, North Dakota
1944-07-31
1969
1971
Chris Coste
Fargo, North Dakota
1973-02-04
2006
2009
Darin Erstad
Jamestown, North Dakota
1974-06-04
1996
2009
Jay Flaa
Bismarck, North Dakota
1992-06-10
2021
Active
Travis Hafner
Jamestown, North Dakota
1977-06-03
2002
2013
Truck Hannah
Larimore, North Dakota
1889-06-05
1918
1920
Red Hardy
Marmarth, North Dakota
1923-01-06
1951
1951
Rick Helling
Devils Lake, North Dakota
1970-12-15
1994
2006
Ken Hunt
Grand Forks, North Dakota
1934-07-13
1959
1964
Tim Johnson
Grand Forks, North Dakota
1949-07-22
1973
1979
Mark Lee
Williston, North Dakota
1964-07-20
1988
1995
Lynn Nelson
Sheldon, North Dakota
1905-02-24
1930
1940
Tim Olson
Grand Forks, North Dakota
1978-08-01
2004
2005
Sid Peterson
Havelock, North Dakota
1918-01-31
1943
1943
Seth Rosin
Fargo, North Dakota
1988-11-02
2014
2015
Gary Serum
Fargo, North Dakota
1956-10-24
1977
1979
Matt Strahm
West Fargo, North Dakota
1991-11-12
2016
Active
Floyd Stromme
Cooperstown, North Dakota
1916-08-01
1939
1939
Erik Swanson
Fargo, North Dakota
1993-09-04
2019
Active
Andrew Young
West Fargo, North Dakota
1994-05-10
2020
Active
Recognize any of these players?
---
WOOF: These are the most popular dog breeds in America
Gallery Credit: Sabienna Bowman
More From 96.5 The Walleye