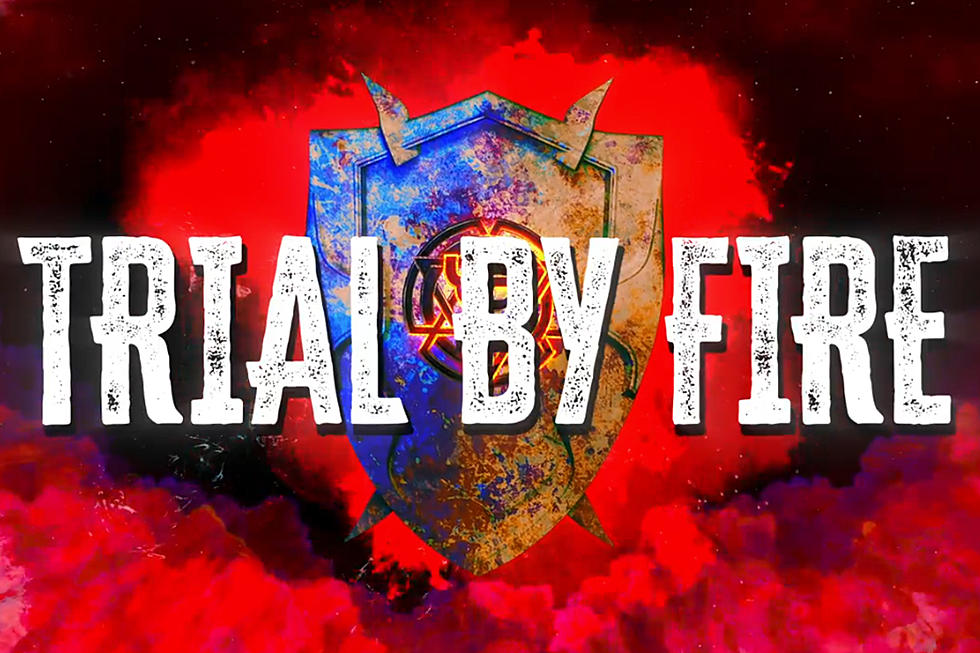 Hear Judas Priest's New Single 'Trial by Fire'
YouTube
Judas Priest has released a new single titled "Trial by Fire," the second offering off their upcoming album Invincible Shield.
You can hear the song below.
The new song arrives roughly a month after Invincible Shield lead single "Panic Attack," a punchy power-metal anthem that features epic synthesizer licks alongside the band's signature twin-guitar attack. The full album arrives on March 8.
"Trial by Fire" features a more restrained, tension-building pace than "Panic Attack," as Rob Halford sings about being wrongly accused of unspecified misdeeds: "Bound and abused / Branded a liar / I have endured / Trial by fire."
What to Expect From Judas Priest's 'Invincible Shield'
Invincible Shield will mark Judas Priest's 19th studio album and their first since 2018's Firepower. Halford said that Priest considered making Firepower their last album, but its overwhelmingly positive reception inspired them to keep going.
"[Firepower] was so well-received and critically acclaimed," Halford said in 2022. "It was kind of like, 'Is that it? Should we leave it there? Should we leave the party now?' But that record, along with the reception from our friends and in the industry, gave us even more energy and more determination to make another Priest album."
Guitarist Richie Faulkner also said Judas Priest fans could expect some more intricate tunes on Invincible Shield that hark back to the band's '70s work.
"There are definitely a few more twists and turns on this record. There are a few more musical parts," he explained in June. "I've used the word 'progressive' before, and the internet ripped me a new asshole. But it is progressive in the sense that it's not like verse-chorus-verse-chorus-solo-chorus-finish. It's musical part-verse-musical part. It might do a few twists and turns, musically. It veers from the path of it, a bit like 'Sinner' or 'Tyrant' or something like that. So, it's a bit more '70s Priest, which I welcome as a guitar player."
Hear Judas Priest Perform 'Trial By Fire'
Judas Priest Lineup Changes: A Complete Guide
A chronicle of the changes Judas Priest has undergone during their reign as one of metal's most influential and enduring bands.
Gallery Credit: UCR Staff
More From 96.5 The Walleye