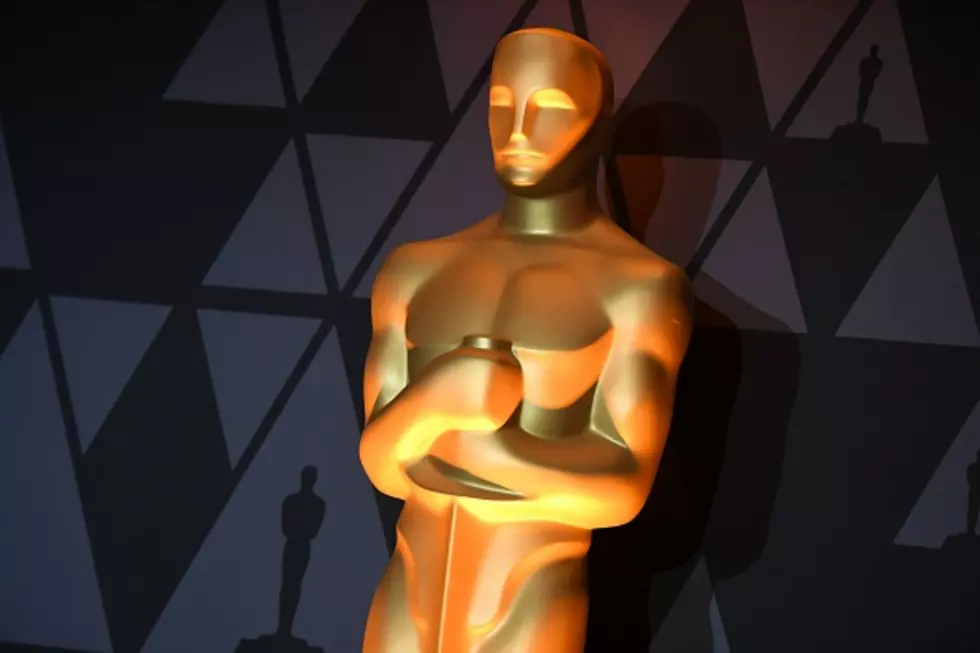 Oscars Drinking Game Rules to Follow During a North Dakota Winter Storm
AFP/Getty Images
If you're planning to avoid the impending winter storm by staying in and watching the Oscars, you may ask yourself, 'What's better than watching the Oscars?' Drinking games while watching the Oscars!
If you're of age, go ahead and step your game up at your Oscars-Watch Party by adding some beverages to go along with it. I have always said that you can make a drinking game out of anything. When an event like the Oscars happens, that's not difficult at all.
Rolling Stone did us all a favor and added a long list of drinking games rules to be followed while watching the Academy Awards. You can view the entire list by clicking the hyperlink in the previous sentence.
While the list is excellent, it is also extremely long and it could get tedious trying to look back at it while enjoying some beverages during the Oscars to see if you're missing any of the rules. Therefore, I've simplified the list while putting a slight North Dakota spin on a few new rules and adding a couple of my own. Here we go:
Take a drink if host Jimmy Kimmel uses the name of one of the Best Picture nominees as a punchline. Take another drink if the joke is political.
It's inevitable that a joke about 'Three Billboards Outside Ebbing, Missouri' using actual billboards will be used. Take a drink for every billboard that is used.
Finish your drink if 'North Dakota' is mentioned throughout the entire awards show.
Finish your drink if there's a random reference to Best Actress nominee Frances McDormand's previous Oscar-winning performance for the movie 'Fargo.'
 Take a drink if there's an earnest #MeToo or #TimesUp reference.
Take a drink if Harvey Weinstein is mentioned. Take another drink when he is promptly booed.
Take a drink if there's a joke about how often Tom Hanks, Meryl Streep, or Steven Spielberg have been nominated for an Oscar. Finish your drink if there's a reference to Meryl Streep being considered 'overrated.'
Take a drink if the name of a nominee or performer is mispronounced. Finish your drink if John Travolta is somehow involved.
Take a drink when Jennifer Lawrence makes a brutally honest statement (that's pretty much guaranteed in every sentence she says).
Take a drink if Jimmy Kimmel starts to tear up or cry while talking about a serious issue.
Take a drink for every time last year's Best Picture mixup is referenced. Warren Beatty and Faye Dunaway are back to present it again this year, so if it happens again, finish every drink you are in possession of in your home (just kidding, just finish your drink and maybe like, a few more).
There you have it, North Dakota. Those are your 11 surefire rules to follow during the 2018 Oscars, given that you are of legal drinking age. What else are you going to do to pass the time during a winter storm while an awards show is happening? That being said, please don't drink and drive and party responsibly.
More From 96.5 The Walleye