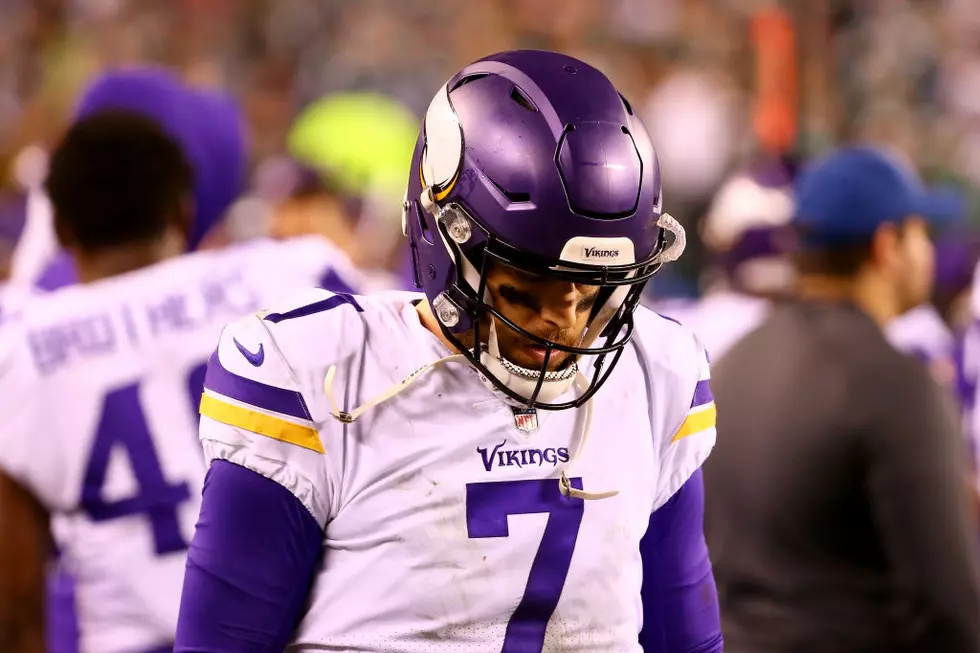 The Vikings Season is Over: Inside the Locker Room One Last Time
Mitchell Leff | Getty Images
The Vikings were one game away from the Super Bowl but they fell well short in Philadelphia.
Our own Rob Meltzer who has been at Vikings home games all year, traveled to Philadelphia over the weekend and was inside the locker room talking to players one final time for the season.
Minnesota fell to Philadelphia 38-7. The Eagles will play the Patriots in Minneapolis on Feb. 4.
Hear what Vikings players had to say after yesterday's loss below:
---
WR - ADAM THIELEN - 3 REC, 28 YDS
---
TE - KYLE RUDOLPH - 1 REC, 25 YDS, TD
---
---
---
DE - DANIELLE HUNTER - 5 TACKLES, 1 ASSIST, 1 SACK
---
DT - TOM JOHNSON - 2 TACKLES
---
Rob Meltzer has covered the Vikings home games all season long. Check out all of his recaps by clicking the links below. Additionally, the NFL has credentialed Cool 98.7 for the Super Bowl. Rob will bring you coverage from the game in Minnesota on Feb. 4.
*Rob missed the week 4 game due to a family issue*
More From 96.5 The Walleye